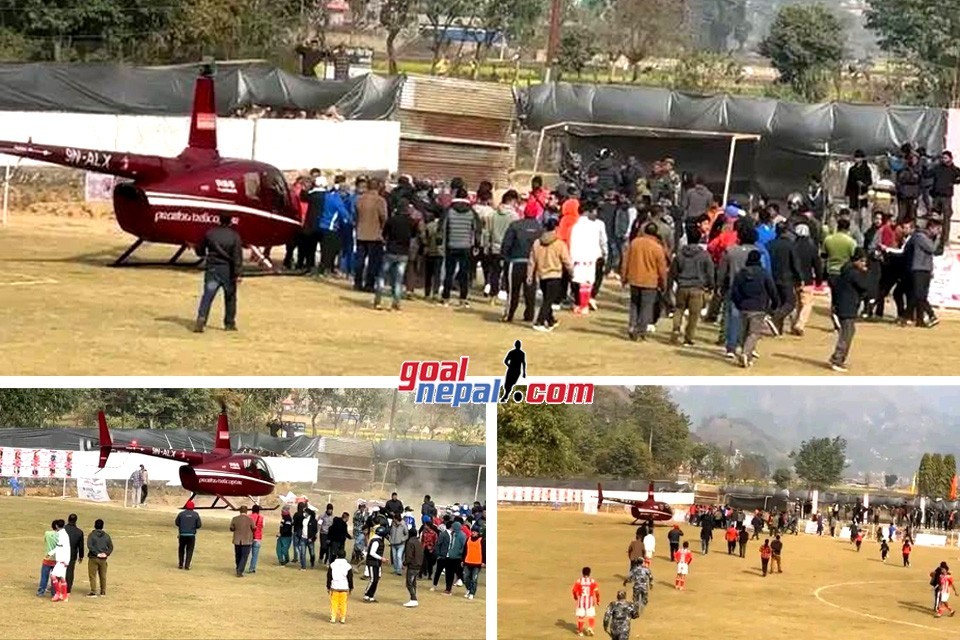 The organizers Waling United Football Club have issued a statement with attention regarding the incident that took place on Thursday in the second semi-final of the first Waling Gold Cup in Waling, Syangja.
A helicopter landed on the ground during the second semi-final of the Waling Gold Cup between the hosts Waling (Red) and Avenir FC, Cameroon.
The game was affected when the helicopter landed on the playing field without any information and coordination with the organizers, and there were disputes and scuffles with the passengers and pilots on board the helicopter. It is said that the passengers on board the helicopter are local to Waling.
However, the organizer, Waling United expressed dissatisfaction with some media news. Waling United issued a statement and said that the news in some media is "fictional and there is no truth in it". In a statement, the organizers have expressed their concern about such an act of landing a helicopter in a bully style on the playing field, affecting the game and endangering the lives of the players as well as the spectators.
Waling United have also asked for appropriate action according to the law against the pilot who landed the helicopter with the intention of causing human damage and drunken passengers on the helicopter.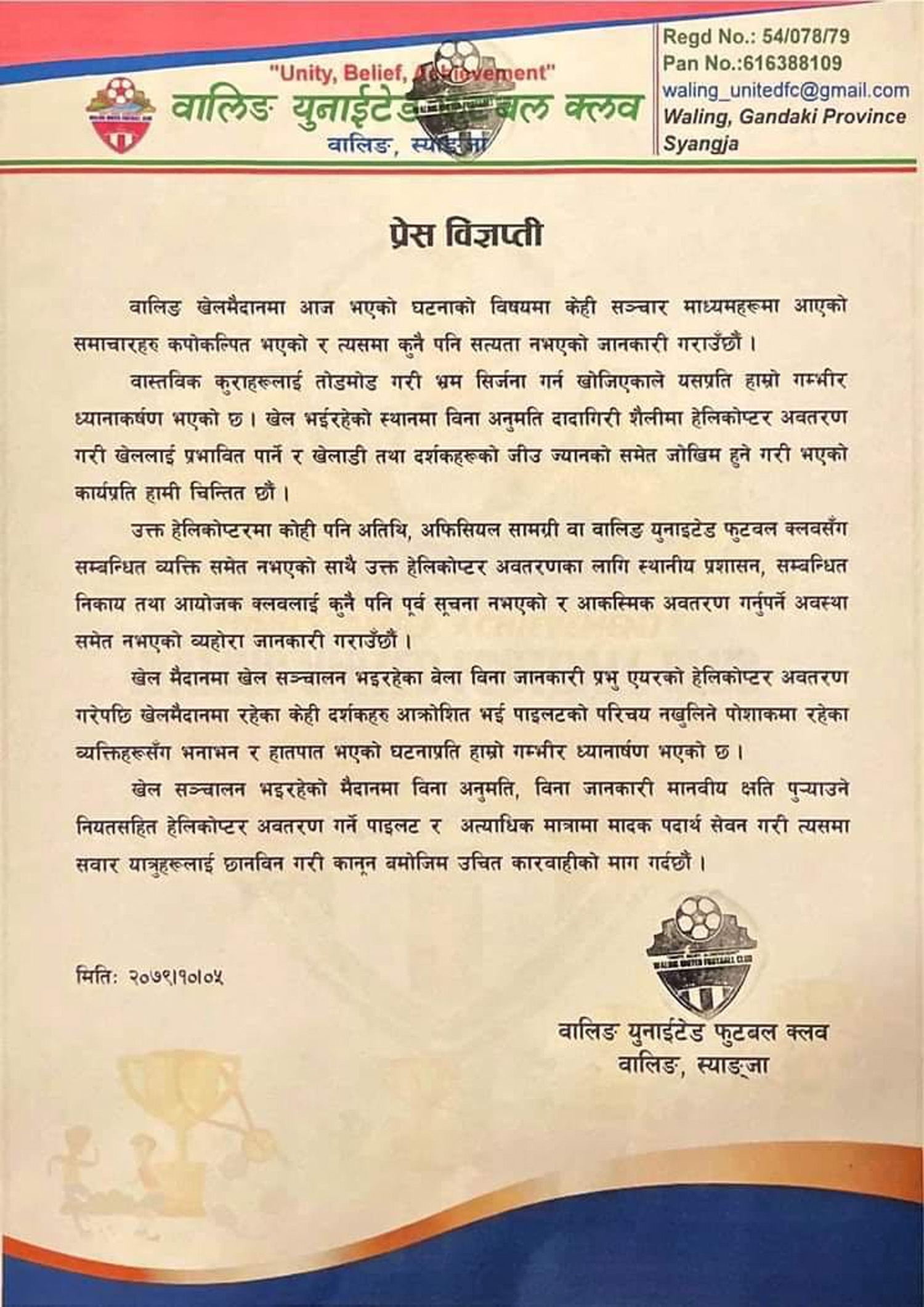 Waling Gold Cup 2079: Helicoptor Lands In The Playing Field