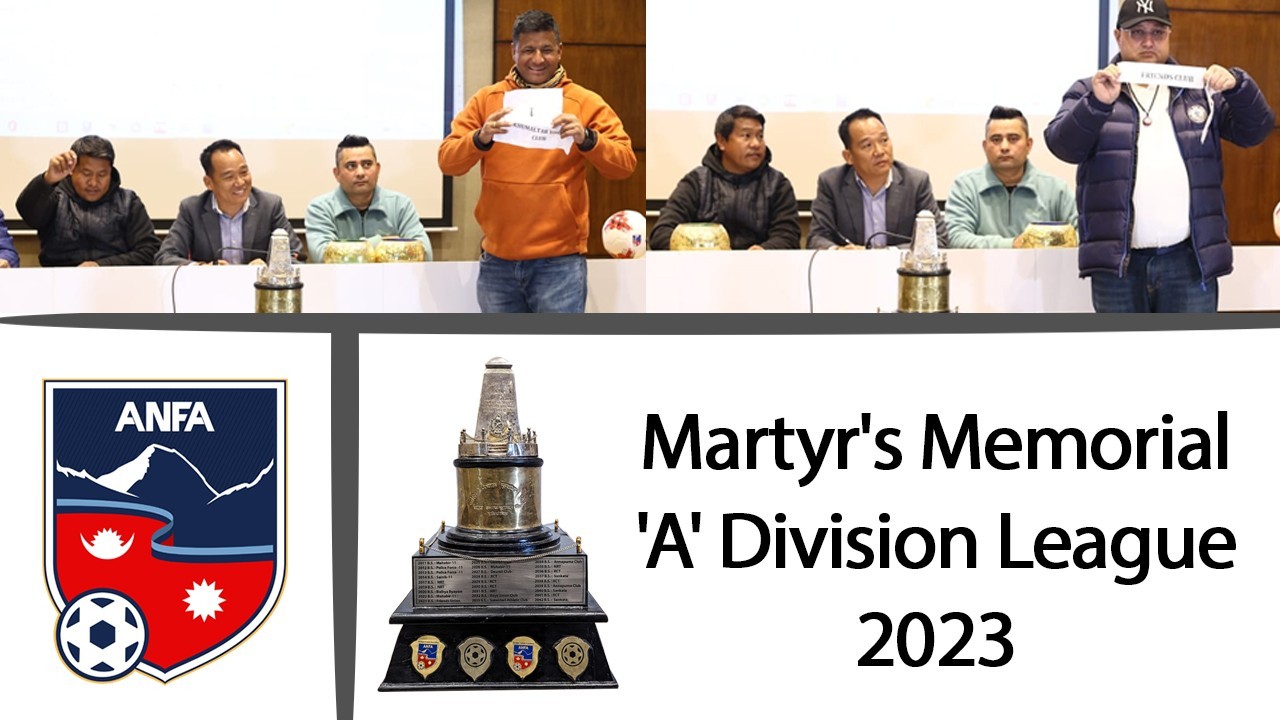 Kathmandu (GoalNepal) - The tie-sheet for the first five rounds of matches of the upcoming Martyr's Memorial A Division League has been released. Friends Club will take on promoted side FC Khumaltar at the Dasharath Stadium to open the tournament.
The new top-flight season is kicking off on March 3 (Falgun 19). This time, three venues inside the Kathmandu valley will host the tournament.
Dasharath Stadium, ANFA Complex and Chyasal Stadium will host the top flight until the fifth round. Chyasal Stadium will host the A Division league for the first time.
A total of 182 matches will be played in the league this season as the league is in a double round-robin format. The teams have already received the first installment of preparation money (15 Lakhs) while ANFA has also fixed the ticket prices for the league at Rs. 100 for general stands and Rs. 300 for VIP stands.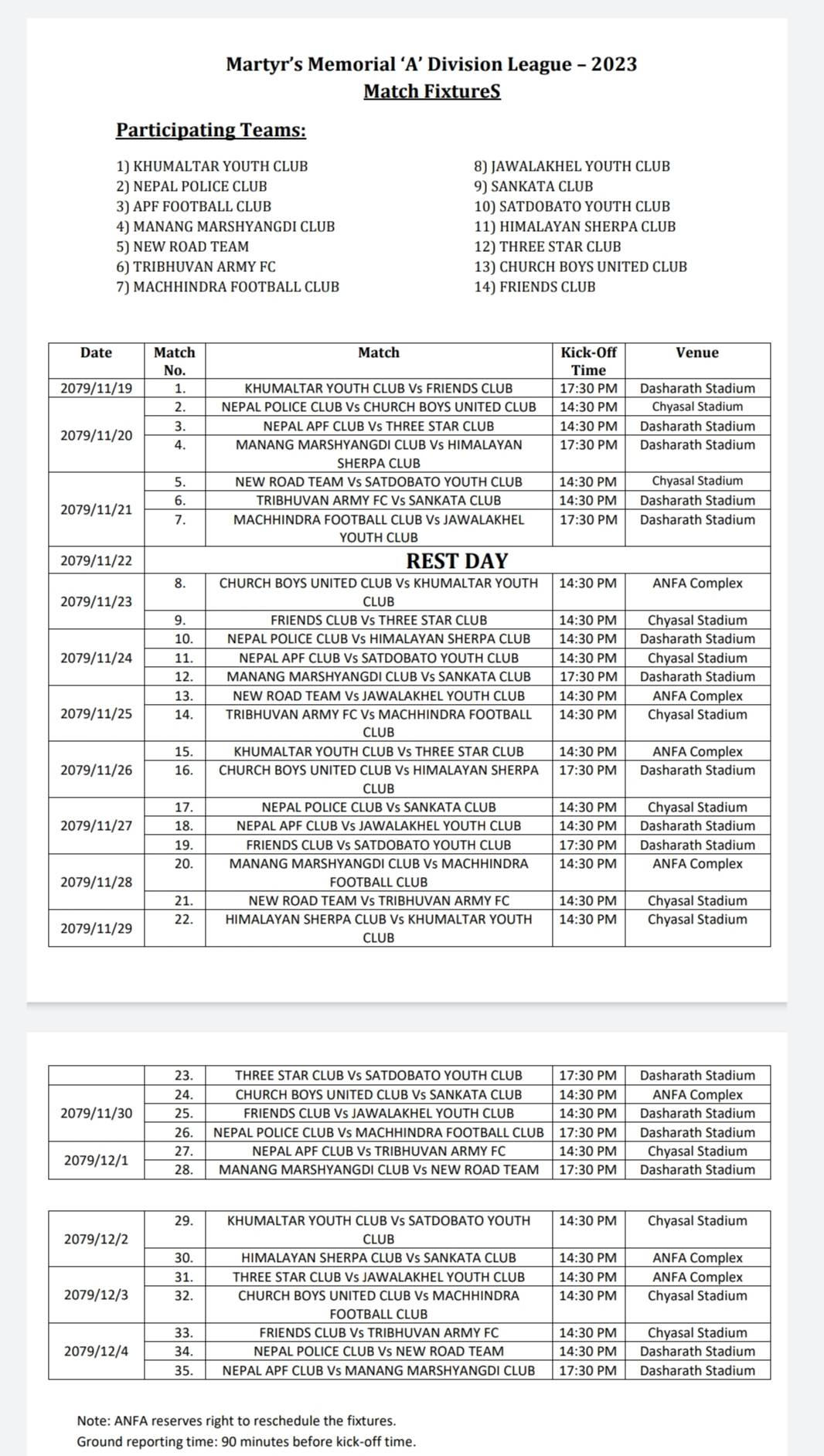 BRIGADE BOYS CLUB VS FRIENDS CLUB - TWO GOALS !