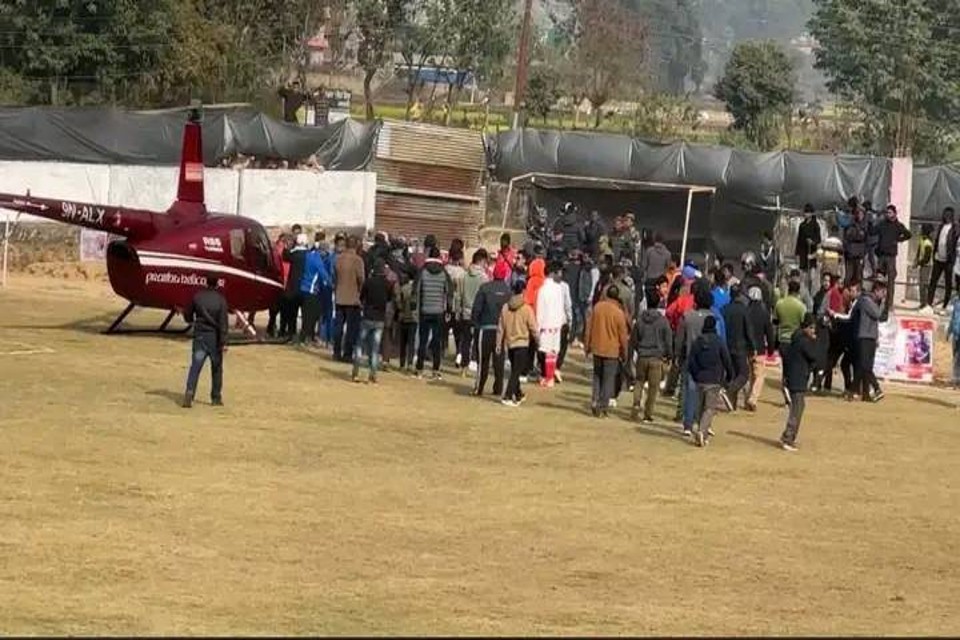 Waling (GoalNepal) - A sudden helicopter landing during a football match in Waling cause havoc today. The incident happened today during the second semifinal match of the Waling Gold Cup between Avenir FC and Waling FC Red.

It landed on the playground in a filmy style without any information or permission, and there was no urgency. There were just three drunk passengers on board the aircraft.

When angry local spectators and organizers invaded the stadium, a brief clash started with the locals. Spectators who entered the field protested, claiming that the captain had breached his dignity by landing on the pitch during the game. After landing the helicopter at the playground, the locals and the organizers asked the captain and the passengers for answers. At the same time, they even started mauling the pilot and the passengers.
To avoid complicating matters, the captain's card was confiscated, and the helicopter had to be returned promptly at the request of the organizers and Syangja district police.
Waling Gold Cup 2079: Helicoptor Lands In The Playing Field