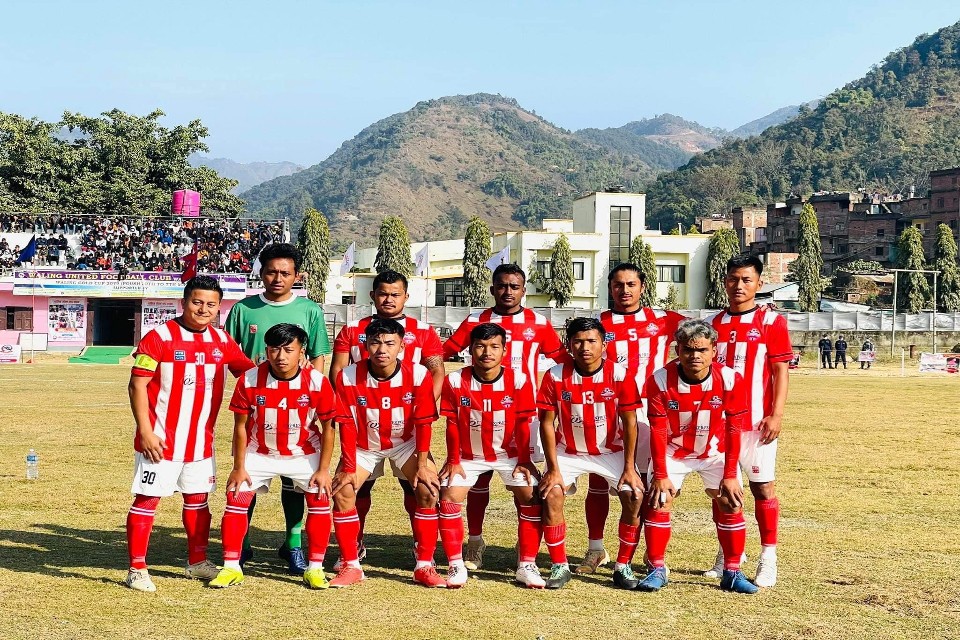 Waling (GoalNepal) - Waling United FC Red are into the semifinals of the Waling Gold Cup 2079. In the first match of the tournament, Waling defeated Lishnu Youth Club, Rupandehi 1-0 to enter the final four.
Sakul Gurung's goal early in the second half was enough for them to qualify for the semifinals. He was also adjudged the player of the match and received Rs. 4,000.
They will face the winners between Avenir FC, Cameroon and Tribhuwan Army FC in the semifinal.
APF Football Club and KBA Global BFC, Chitwan will face each other in the tournament tomorrow.
The winners of the tournament with eight teams participating will receive eight lakh rupees while the runners-up will receive 2.5 lakh rupees. Waling FC are organizing the tournament with the support of Waling Municipality.
Waling Gold Cup 2079: Helicoptor Lands In The Playing Field