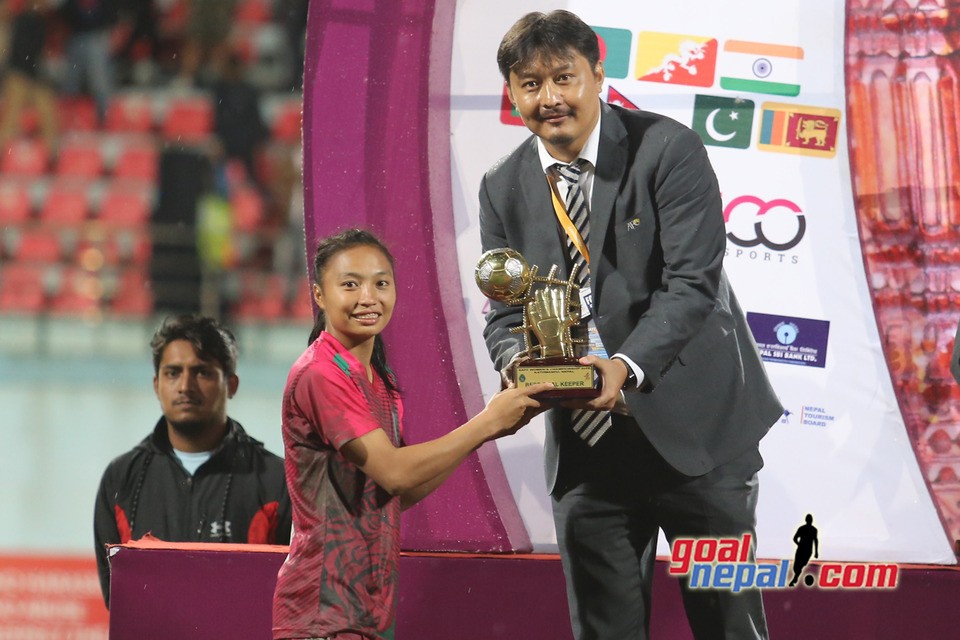 Bangladesh prime minister Sheikh Hasina has directed the authorities to build a house for Rupna Chakma, the Bangladesh goalkeeper. The pictures of Chakma's house surfaced over social media which brought the attention of the prime minister who then directed the authorities to build a house for Chakma who was declared the best goalkeeper in the recently concluded SAFF Women's Championship.
Mohammad Mizanur Rahman, the deputy commissioner for Rangamati, where Chakma resides, claimed that the work will begin after the prime minister gave them the go-ahead.
Hasina, who is now in New York for the 77th UNGA conference, made the directive after noticing a picture of Rupna Chakma's run-down home that went popular on social media.
According to authorities, Rupna's Chakma house building will start within a week.