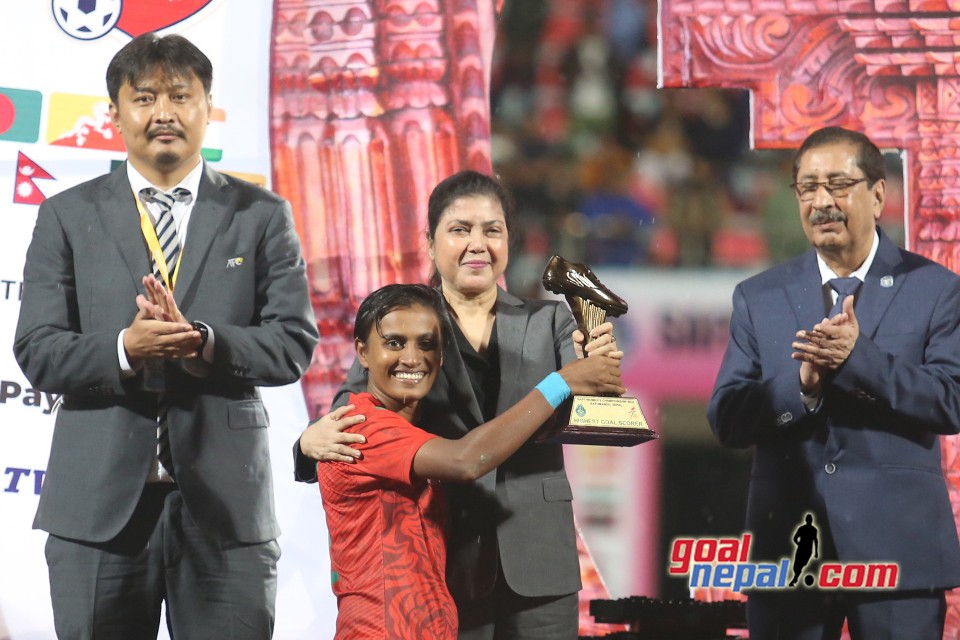 Following a stellar SAFF Women's Championship 2022 that ended in triumph, the Bangladeshi side have swept home all the awards following the win.
It was Bangladesh skipper Sabina Khatun who starred in the tournament. Sabina took home the highest goalscorer award with eight goals in the tournament. She was also named the most valuable player in the tournament, an award given to the best player in the tournament.
Similarly, Rupna Chakma, the Bangladeshi number one, was named the goalkeeper of the tournament. Bangladesh also took home the Fair-Play award for being the most disciplined team in the tournament.
Earlier, Bangladesh defeated hosts Nepal 3-1 to win their first SAFF Women's Championship. Krishnarani Sarkar scored twice while Shamsunnahar scored one goal for them.