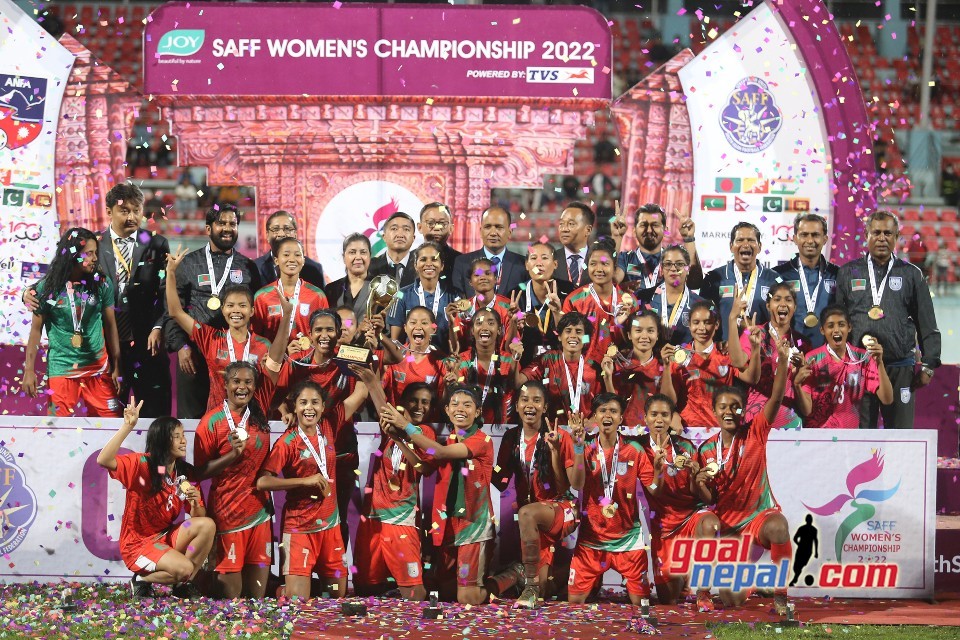 Bangladesh Cricket Board (BCB) have announced prize money for the SAFF Women's Championship winners Bangladesh women's national team.
BCB announced on Wednesday that they will award 50 Lakh Takas (approx. Rs. 61 Lakh) to the winners of the regional championship.
"The women's football team has made the entire nation proud with its exceptional performance and historic achievement. As a mark of our appreciation and support for their effort, I am declaring 50 lakh Taka for the entire team on behalf of the BCB", BCB president Nazmul Hassan said announcing the prize money.
Bngladesh defeated hosts Nepal 3-1 in the SAFF Women's Championship final on Monday. This was Bangladesh's first title in tournament history.
The winning team will be given a grand welcome in Dhaka today followed by a bus parade in the city.