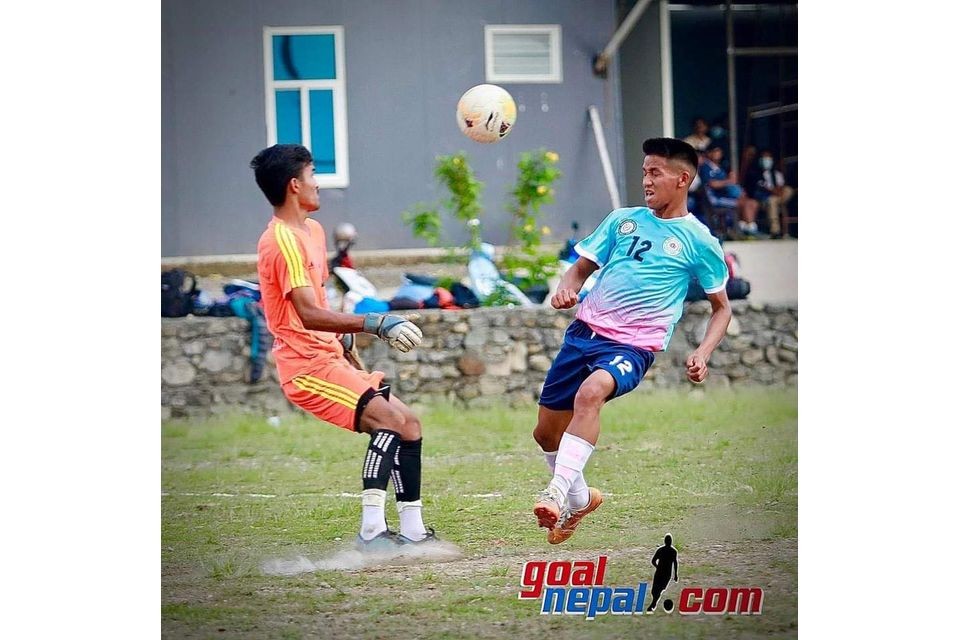 Seven games were played at the Kaski District League organized by ANFA on Tuesday.
In the match played at alternative ground at the Pokhara Stadium, Satya Youth Club defeated Lakeside Club 5-0. Upen Gurung scored twice while Jiwan Tamang, Prashant Gurung and Sandip Gurung scored a goal each.
In the second match of the day, Sitlajyati Youth Club defeated Bhadaure Youth Club 3-0. Abhishek Thapa scored twice while Sahil Gurung scored one for Sitlajyati.
Sangam defeated Apex 6-0 in the next match. Kshitiz Gurung scored twice while Manoj Gurung, Ayush Thapa, Anish Gurung and Nischal GC scored a goal each for Sangam.
In the first match of four played at the Gaurishankar Playground, Bishnupaduka Club defeated ABC 7-1. Sanjog KC and Sabin Nepali contributed two goals each while Rajan Thapa, Roshan Thapa and Sujan Tamang scored one goal each. Nikhil Rana scored a consolation goal for ABC.
In the second match in Gaurishankar, LG association defeated Ramghat 7-0. Shiva Subedi and Siddharth Ranjit scored two goals each while Krishna Gurung, Hemant Tamang and Santosh Shrestha contributed one goal each.
Devi's Fall Club defeated Sahara Club by 2-1. Bishal Pariyar and Sudip Rana Magar scored a goal each for Devi's Fall while Nabaraj Dhamel pulled one back for Sahara.
In the other match, Nakods defeated Nayangaun FC 7-2. Bikal Bania contributed two goals while Agaman Khadka, Kunal Rai, Samir Chhantyal, Niranjan Gaire and Amrit Magar scored one goal each. Rubin Gurung and Verma Nepali scored one goal each for Nayangaun.
According to ANFA Kaski, there are 48 games left in the league. The league winners will be able to compete in the Gandaki state level CM Cup football tournament.
Bishal Cement Nuwakot Gold Cup: Pokhara Vs Kathmandu - MATCH HIGHLIGHTS