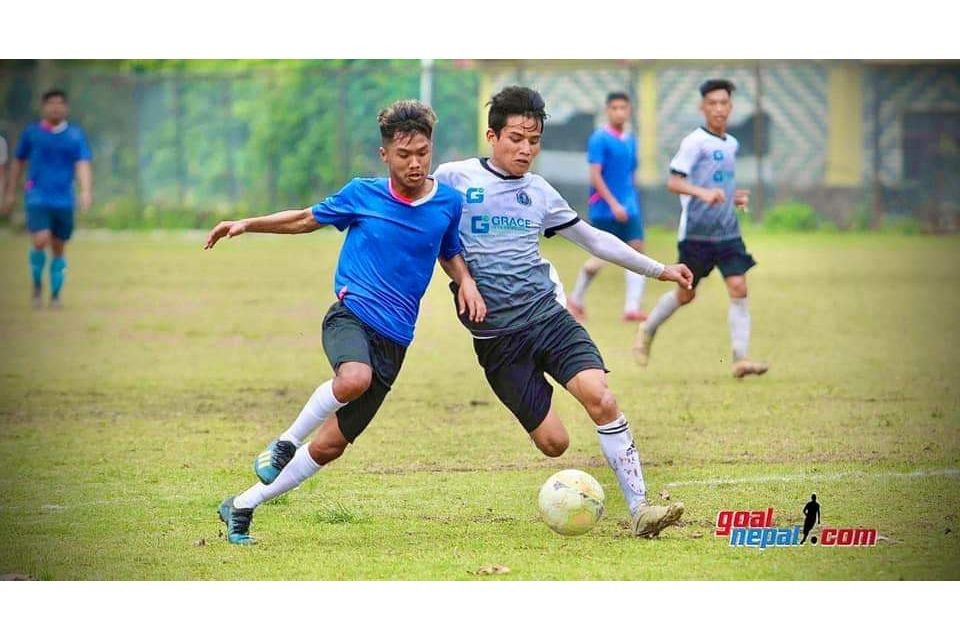 Satya Youth Club, Bajhapatan are at the top in the ongoing district level Sabitri Nirman Sewa Football League organized by All Nepal Football Association (ANFA) Kaski. In the league stage match played at the Pokhara Stadium Alternative Ground on Saturday, they defeated Davis Falls Club 4-0.
Satya Youth Club is at the top with 12 points after playing 4 games, said Sports Coordinator Nar Prasad Gurung. According to him, United Club defeated Nayangaun 3-1 in the other match. United Club has accumulated 3 points in 3 games. In the third match, Fulbari Club emerged victorious through walk over in the absence of Ramghat.
Similarly, four games were played at Gaurishankar Stadium in Hemja. The match between Hemja United and Nawa Adarsha ​​Club, Lamachaur ended in a 2-2 draw and both the teams shared the same 1 point. And with that game, Hemja United has collected 8 points in 4 games.
In the other match, LG Association defeated Valley Sports Club 4-0. Similarly, Damside Club defeated Sangam FC 4-3 in the third match. In the last game, in the absence of Indreni Club, Garden FC won through walk over.
Bishal Cement Nuwakot Gold Cup: Pokhara Vs Kathmandu - MATCH HIGHLIGHTS