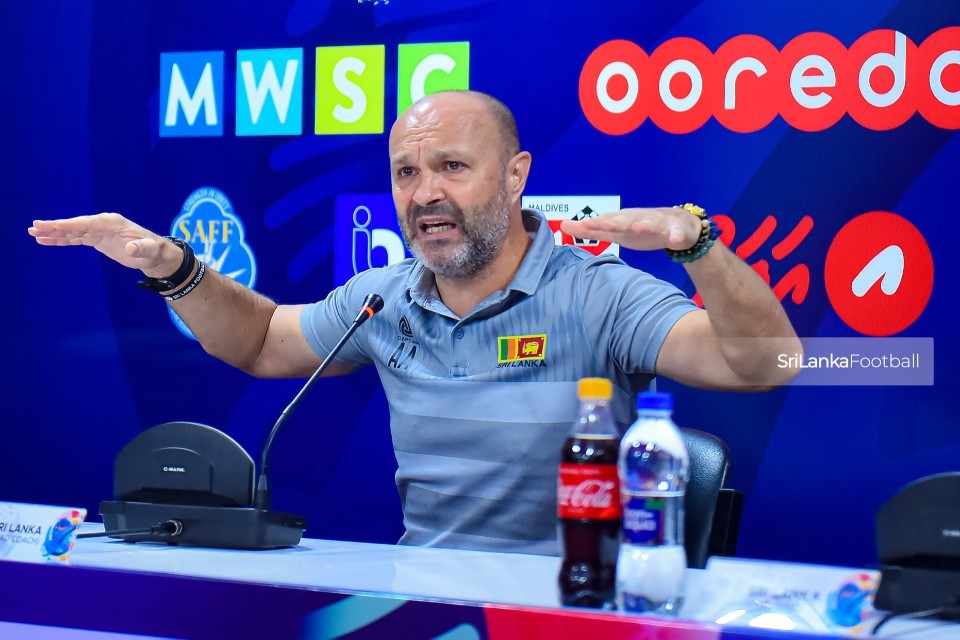 Sri Lanka head coach Amir Alagic said pressure is on Indian side when they take on regional powerhouse in SAFF Championship on Thursday.

Coach Alagic said his team is still in the learning phase.

"We are in the Learning process. But learning process should stop at some time. I am expecting good game tomorrow (against India). The match will reflect how we are growing up. We were very unfortunate with results in our two previous matches. We were very competitive. I expect more tomorrow. Intelligent game from my team. 



Coach Alagic also said that most influential players in the South Asia are goalkeepers.

"We have to change that culture. It will take some time. That is something is wrong in the approach. Easy to say but hard to do. We are trying to change the approach. Against Nepal, some changes were made. We are on right track. 

India doesn't have any option to win. But we will give our best performance", said coach Alagic.

He also mentioned that there was problems in Indian team.

"

I can't comment on the problems India have but obviously they are in problems and we will try to utilize them. I am sure lot of pressure is on Indian side.