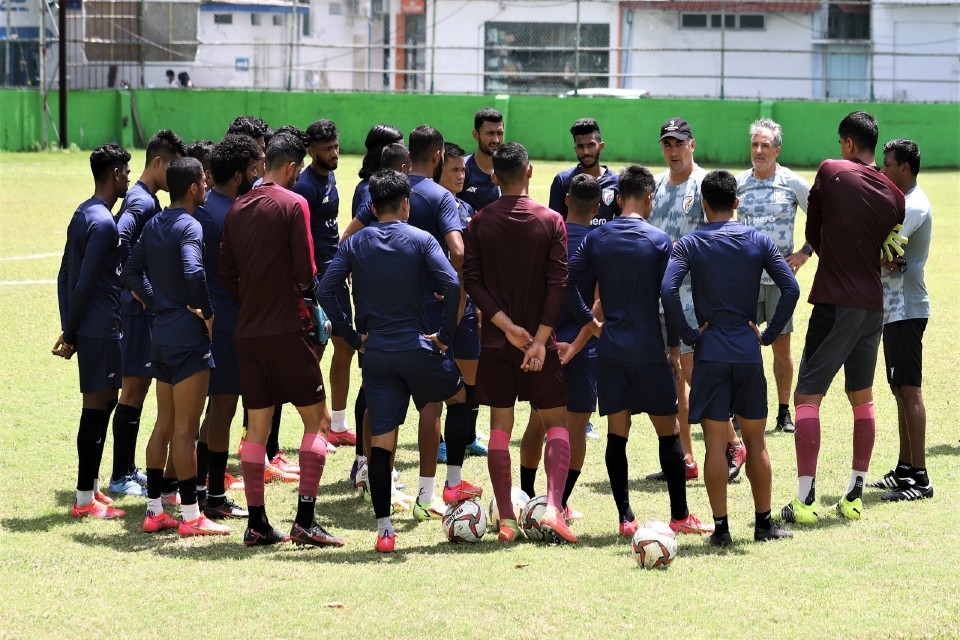 India coach Igor Stimac feels the pressure and has urged his boys to do everything in the pitch to win the match.

India were held to a 1-1 draw by 10-man Bangladesh and they need to win the match against Sri Lanka tomorrow to move forward in the competition.

"We have to do everything possible in the pitch to win the game.", said coach Stimac in the pre-match conferene.

"We need to look forward. There are three matches left in the group stage. We were punished in the last match, and we need to improve," Head Coach Igor Stimac stated.

"We need to be better defensively. If we can't score the second goal, we need to make sure that we don't concede the second goal. Man marking is extremely necessary when u plays serious football, and we just cannot keep giving the balls away," the coach maintained.

India versus Sri Lanka match will be played at 4:45 PM NST at national stadium, Male City.
Meghraj KC: We Are Unaware About Our Opponents