Province 7
ANFA Referee Course Concludes In Kanchanpur
ANFA Referee Course Concludes In Kanchanpur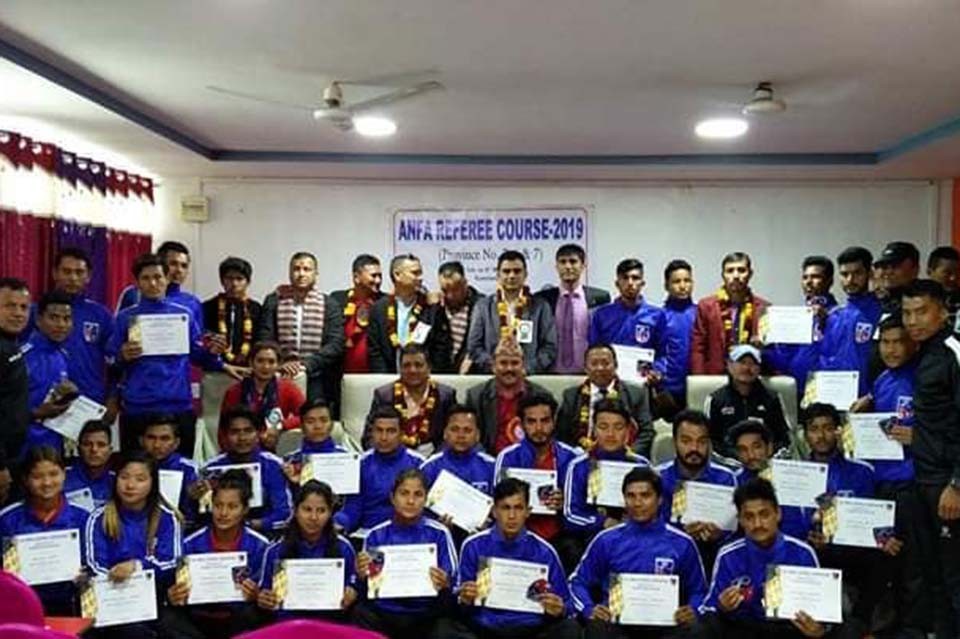 ANFA referee course concluded in Kanchanpur on Tuesday.

A week long course included 29 participants.

FIFA referee instructor duo Shriram Ranjitkar and Laba Kahtri and FIFA assistant referee Rojen Shrestha conducted the course.

ANFA president Karma Tsering Sherpa and ANFA Kailali officials presented ANFA badge and certificate to the successful participants.