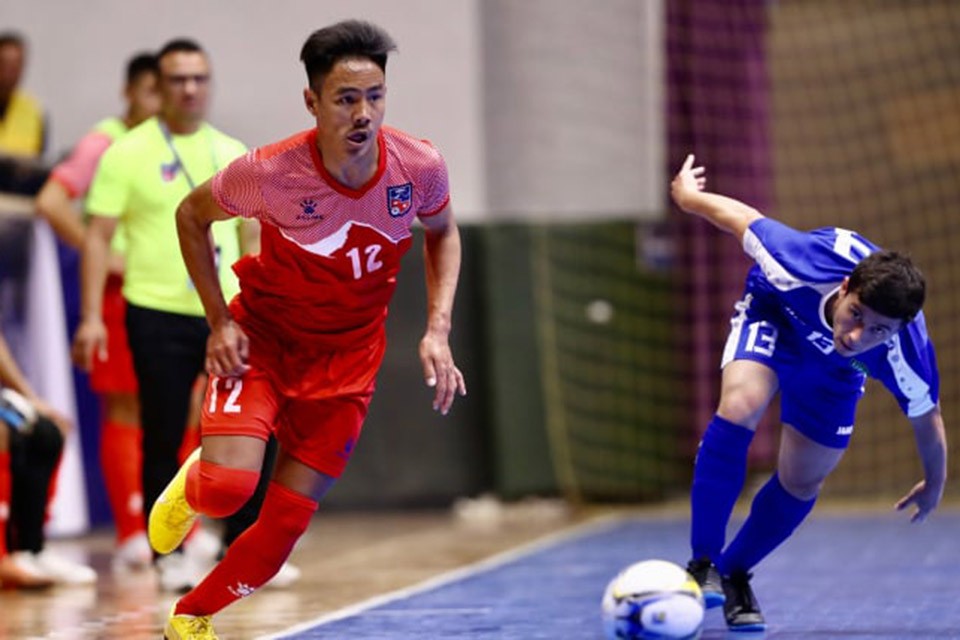 Nepal have crashed out from AFC Futsal championship qualifiers after facing two defeats in a row.
Uzbekistan confirmed their place in next year's finals with a 4-1 win over Nepal in Thursday's later match. Nepal were beaten by Tajikistan 6-0 in the first match played on October 23.
Bakhodir Akhmedov's side led all the way in a win which owed much to a comprehensive first-half performance, with Uzbekistan finding the net three times in the opening minutes.
Fresh from scoring the final goal in his side's win over Afghanistan on Wedneday, Khusniddin Nishonov carried that momentum into Thursday's tie with goals in the 3rd and 8th minutes to Uzbekistan on track for another victory.
Akbar Usmonov added a third goal five minutes later, and the Central Asian side's place in the finals was effectively sealed when Mashrab Adilov made it 4-0 in the first minute of the second half.
Nepal scored their first goal of the tournament when Mani Kumar Lama found the net with a minute remaining, but that was the only blip for Uzbekistan, who maintained their record of having qualified for every edition of the AFC Futsal Championship.

Nepal will now take on Afghanistan on October 25.

AFC