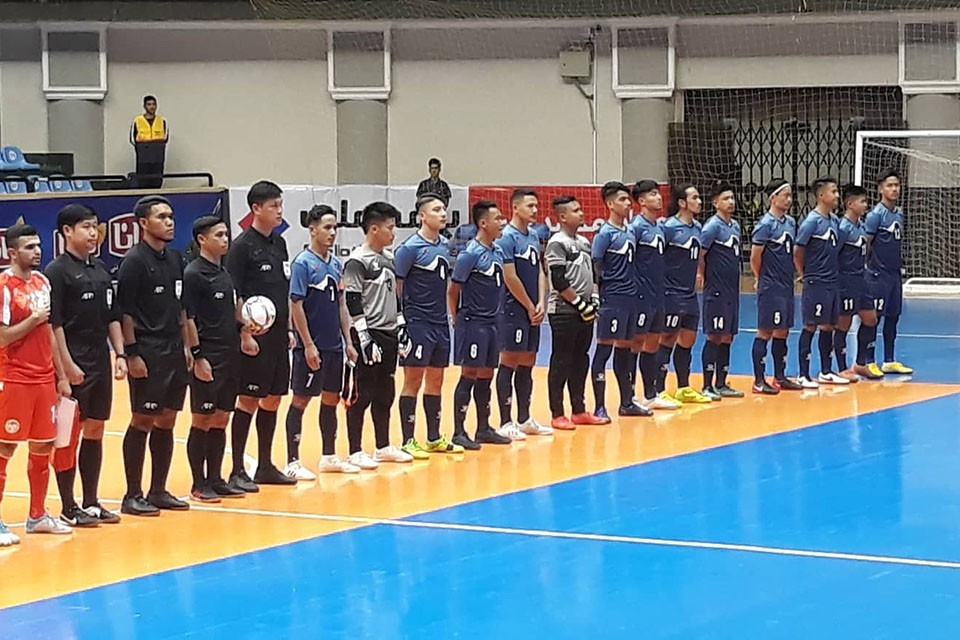 Nepal national Futsal team will take part in AFC Futsal Asian cup 2024 qualifiers.
The path to the AFC Futsal Asian Cup™ 2024 will be laid out on Thursday, June 22, 2023 when the official draw ceremony for the Qualifiers takes place at 3pm local time at the Asian Football Confederation (AFC) House in Kuala Lumpur, Malaysia.
A total of 31 teams will be in action from October 7 to 11, 2023 as they vie for the right to make it to the 17th edition of the tournament, with the exact dates to be finalised. The draw will divide the teams into eight groups – seven that comprise four teams each, with the last group to contain three. Each group will be played at a centralised venue in a single round-robin format, with the eight group winners and seven best second-placed teams among all groups qualifying for the AFC Futsal Asian Cup™ 2024.
These 15 teams will join the Host Member Association (MA), to be determined at a later stage and who will receive automatic qualification, to form the final cast at the tournament. The seeding for the Draw will be based on the AFC Futsal Asian Cup™ Kuwait 2022 ranking; teams that did not participate will be added as the lowest-ranked teams. All matches involving the Host MA, should they later decide to participate in the Qualifiers, will be considered as friendly matches and not be taken into account when calculating the group rankings. For the first time since 2008, the Qualifiers will be organised without the application of the zoning principle, as per the decision of the AFC Futsal & Beach Soccer Committee.
The eight MAs that will serve as Hosts – Bahrain, Chinese Taipei, Indonesia, Kyrgyz Republic, Mongolia, Tajikistan, Thailand and Uzbekistan – will be placed into the same Pot and drawn into separate groups at the beginning of the Draw.
The complete team rankings and Pot listings are as below:
Rankings
1-8: Japan, Islamic Republic of Iran, Uzbekistan, Thailand, Tajikistan, Indonesia, Kuwait, Vietnam
9-16: Saudi Arabia, Iraq, Bahrain, Chinese Taipei, Turkmenistan, Lebanon, Korea Republic, Myanmar
17-24: Afghanistan, Kyrgyz Republic, Malaysia, Australia, Palestine, Hong Kong, China, Timor-Leste, Nepal
25-28 + 3 unranked: Cambodia, Maldives, Mongolia, Brunei Darussalam + China PR, India, Macau
Pots
Pot 1: Japan, Islamic Republic of Iran, Kuwait, Vietnam
Pot 2: Saudi Arabia, Iraq, Turkmenistan, Lebanon, Korea Republic, Myanmar
Pot 3: Afghanistan, Malaysia, Australia, Palestine, Hong Kong, China, Timor-Leste, Nepal
Pot 4: Cambodia, Maldives, Brunei Darussalam, China PR, India, Macau
Hosts Pot: Bahrain, Chinese Taipei, Indonesia, Kyrgyz Republic, Mongolia, Tajikistan, Thailand, Uzbekistan