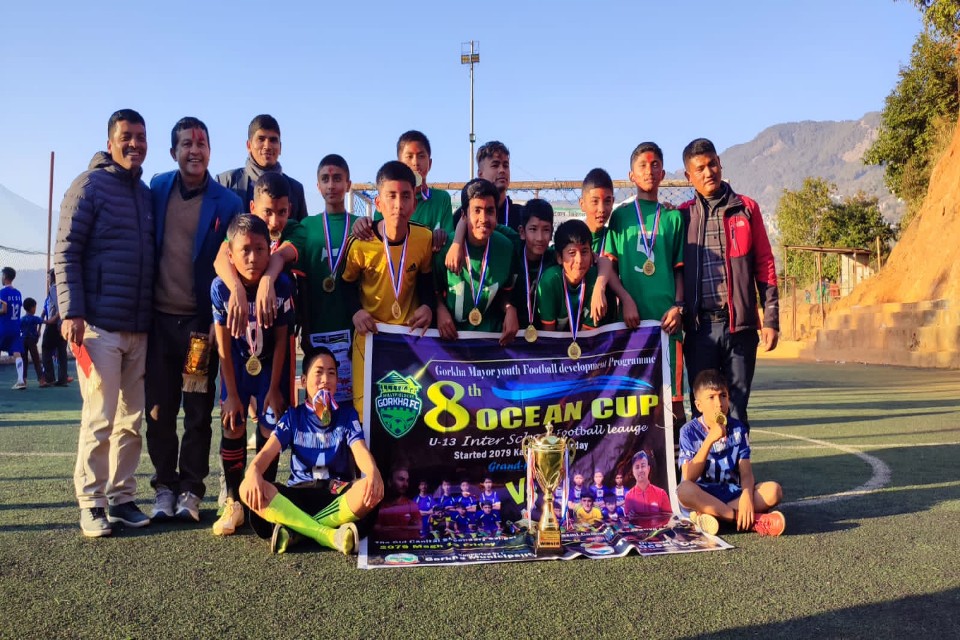 Lakshmi Samudayik Shiksha Sadan have won the U-13 league held in Gorkha. Lakshmi defeated The Old Capital 1-0 in the final to win the title.
Gorkha Mayor Krishna Rana Magar distributed the trophy, medals and certificates to the winners and runners-up.
The winners received Rs. 7,500 while the runners-up received Rs. 3,500.
Both teams have qualified for the U-13 National Championship.
The tournament was held under the Gorkha Mayor Youth Football Development Programme.
Gorkha Municipality supported the tournament organized by The Ocean Club.