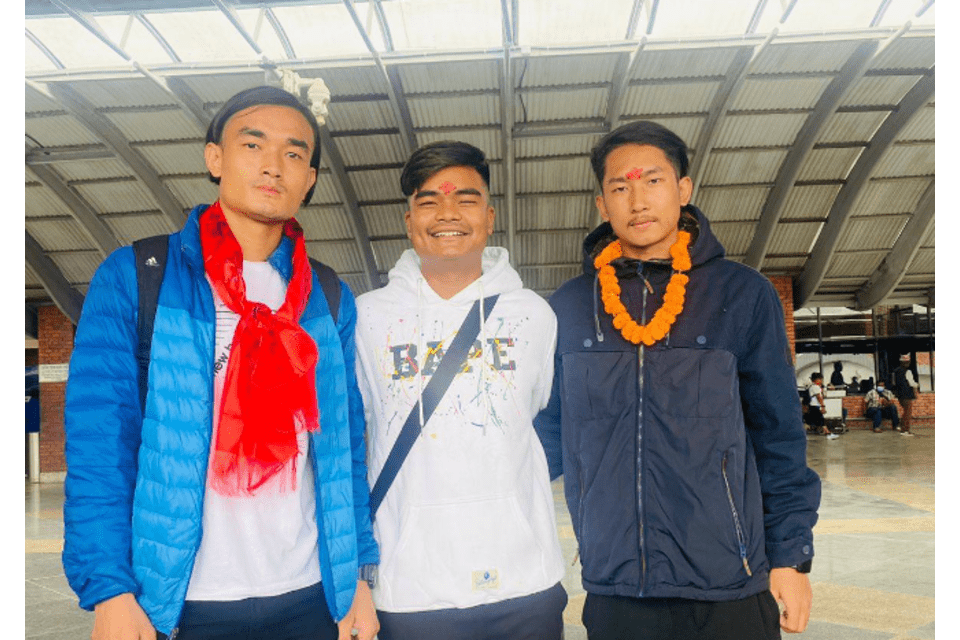 Akash Budha Magar, Shiva Gurung and Rejin Subba have been added to the long list of players leaving for Australia to pursue their futures. The trio left Nepal on Tuesday for Australia. They will play for the amateur side Royal Westerns Club based in Melbourne.
Akash Budha Magar and Shiva Gurung are Nepal internationals. Akash debuted for the national team in a friendly against Mauritius earlier this year. He played for Satdobato Youth Club in the previous season of the A Division League.
Shiva made his debut against Indonesia in the AFC Asian Cup qualifiers in June. He represented New Road Team in the recent A Division League season.
Rejin Subba is a well-known A Division League player and has represented the Nepal U-19 and U-23 side as well. He recently completed his treatment for an ankle injury in Aspetar, Qatar with his own expenses after ANFA didn't facilitate his treatment.
Rajan Gurung, Rumesh Bartaula, Rabi Thing, Amir Shrestha and Mikchhen Tamang have only recently flown to Australia. Similarly, Santosh Tamang, Darshan Gurung, Bimal Basnet, Jagjeet Shrestha, Heman Gurung, Bimal Rana, Rohit Karki and Alan Neupane are also in Australia.
Nepal's weak football structure and difficulties in making a living out of it are making the players leave Nepal. Only time will tell where Nepali football is heading.
More: Why Are Nepali Players Opting For Australia? (Comment)