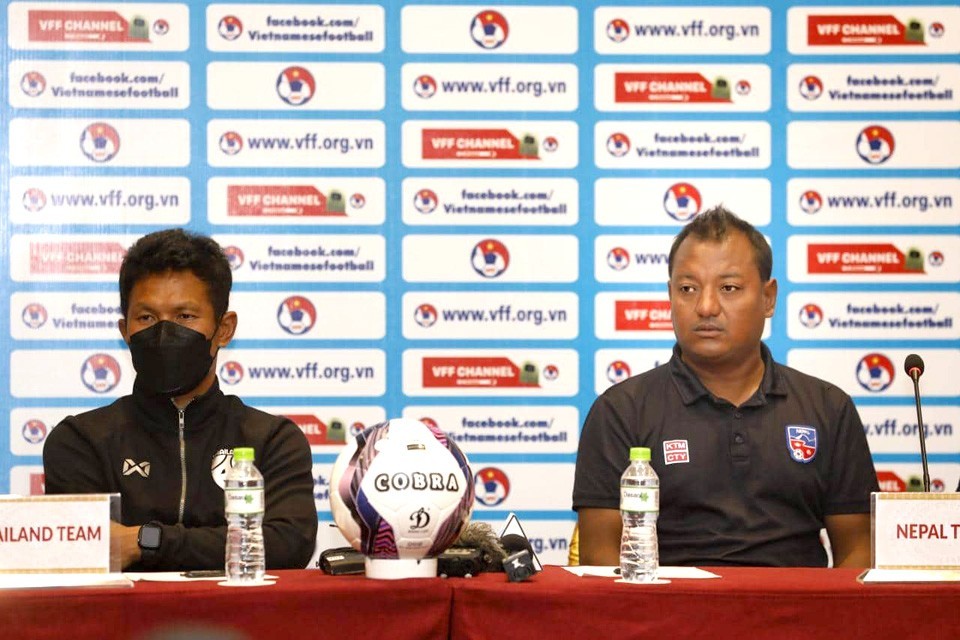 Urjan Shrestha, the head coach of the Nepalese team currently in Vietnam to play in the AFC U-17 Asian Cup qualifiers, has said that the first priority is to qualify for the tournament.
Speaking at the press conference held on the eve of the competition, coach Shrestha said, "The primary goal is to be selected. If that doesn't happen, at least we want to be second in the group and keep the qualification door open. There are strong teams in the group. We are also strong. We want to play good football."
Nepal, which is in Group F of the selection competition, is scheduled to play against hosts Vietnam, Thailand and Chinese Taipei. Coach Shrestha also added that all the teams in Nepal's group are on the same level.
Coach Shrestha said further, "We have not seen how other three teams in the group play. But I think all the teams in this age group have the same level. All team players are in the process of learning. All the young players are enthusiastic. The main thing is whether the players can play as directed by their coach on the field or not. The team that succeeds in the coach's plan will win the result."
Although victory or defeat is certain, he said that he takes the mentality of all teams to win naturally. He also discussed that these qualifiers are a platform to show the level and talent in Nepali football. He said, "If we play well here, it will prove once again that Nepali football can compete on the Asian stage."
The Nepalese team, which has reached Vietnam to play in the selection competition, also had a light practice on Tuesday. Nepal is scheduled to play the first match against Thailand on Wednesday. The game will start at 2:45 PM NST.