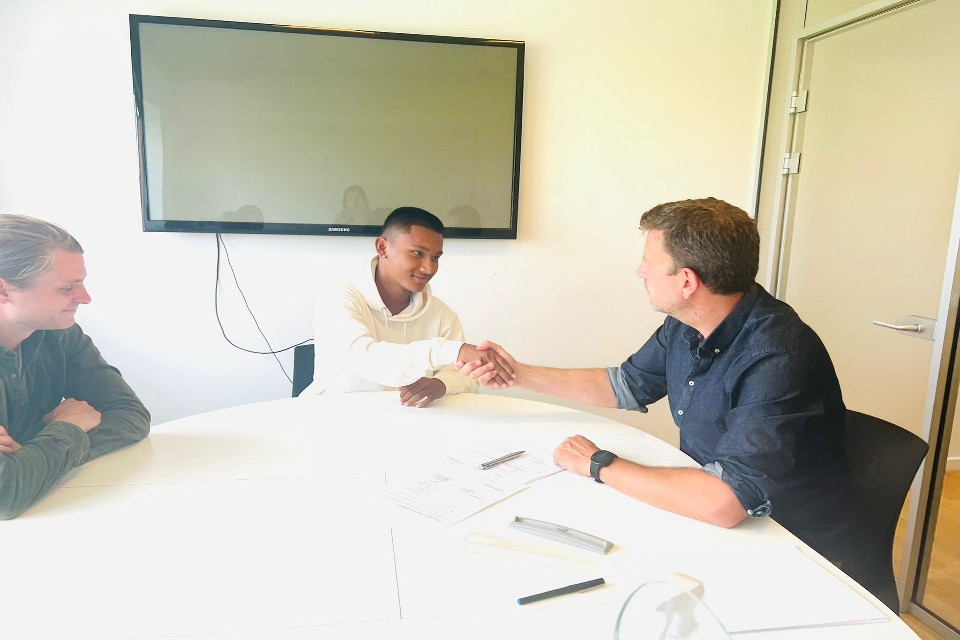 Sashwat Rana, a 15-year-old football player from Nepal, has signed a three-year deal with FC Copenhagen that plays in the UEFA Champions League. Rana will participate in the club's U-17 and U-19 setups under a contract that runs through 2025. FC Copenhagen has won the Danish Superliga eleven times.
Sashwat was born and raised in Copenhagen, Denmark, and began playing football with Hellercup Idraets Klub when he was six years old. He transferred to Lyngby Bold Klub at the age of twelve from Hellerup Idraets Klub.
When he was 14 years old, he moved to FC Copenhagen and has since competed in youth matches against teams like Liverpool, Chelsea, RB Leipzig, PSV, West Ham, and Bayern Munich.
Sune Smith-Nielsen, FC Copenhagen's development director, claims that they want to get Sashwat ready for the senior team before he becomes 19 years old. Sashwat, a left wing back, recently attended the U-20 National Team closed camp in Nepal. If the chance arises, Sashwat wishes to play for Nepal one day.
Sashwat's mother, Sushila Hamal, has been running Everest Remittance in Denmark for the past 18 years, while his father, Bibek Rana, was a veteran National Karate player.
Sashwat also won the winner of the 2020 Youth Panna World Championship.