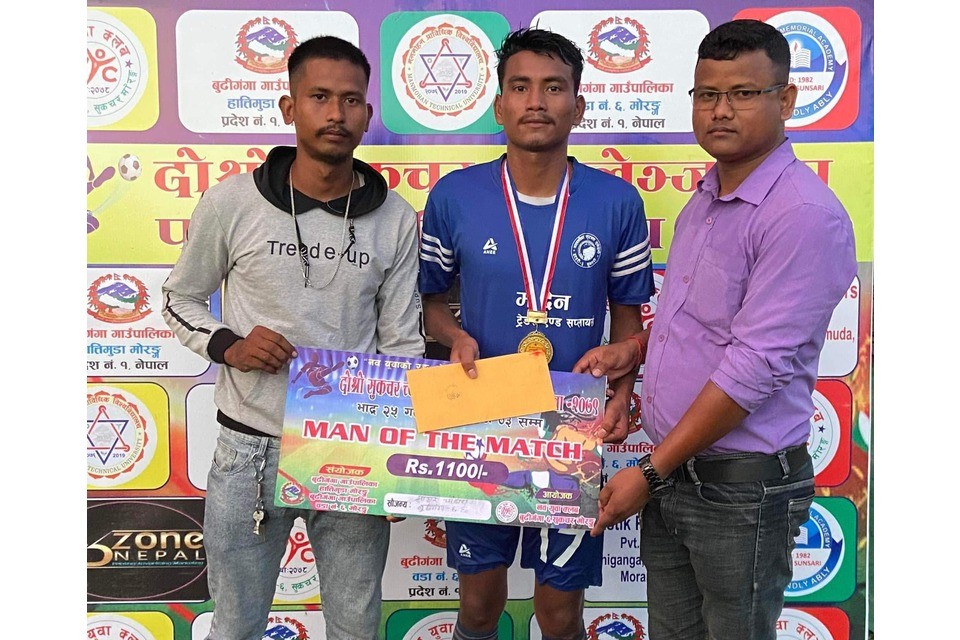 Taltalaiya Football Academy have made it into the quarterfinals of the second Sukachar Challenge Cup 2079. In the opening match of the tournament, Taltalaiya defeated Miteri Club, Inaruwa, Sunsari 3-0.
Sanam Dhimal, Uttam Rai and Santosh Neupane scored apiece for Taltalaiya.
Sanam Dhimal was named the player of the match and receive Rs 1,100 and a medal.
Memory Youth Club, Duhabi, Sunsari and Purbanchal United, Sundarharaicha, Morang will face each other on Sunday.