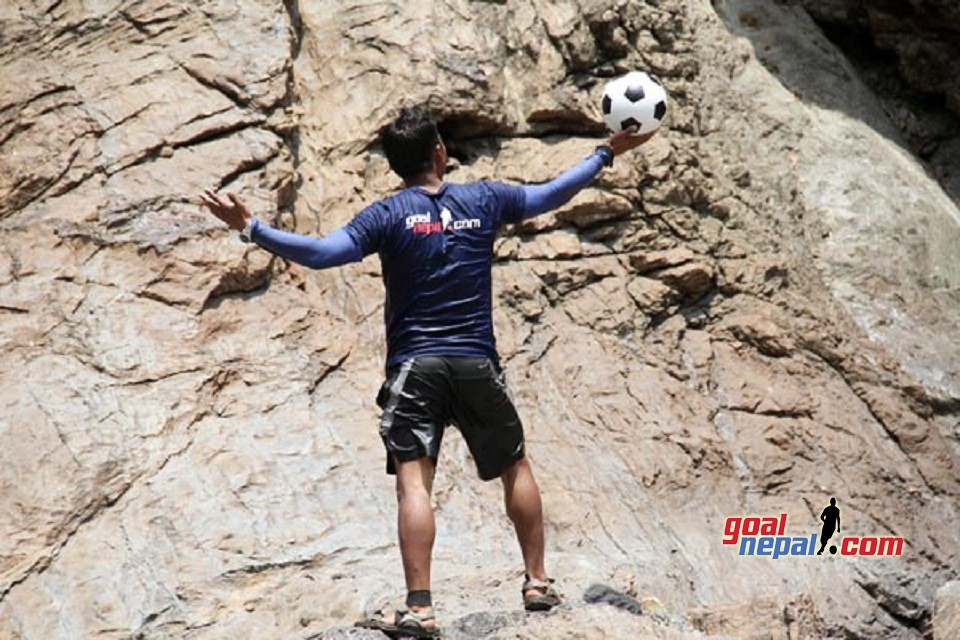 GoalNepal.com is proud to donate 100 ball to the different youth clubs across Nepal in this fiscal year to mark the 100K likes in GoalNepal.com fb page (facebook.com/goalnepal)
GoalNepal is glad and thankful to all football fans for the continuous love and support.
GoalNepal.com CEO Bikram Thapa said GoalNepal.com team is so proud to achieve this feat.
"Our main intention is to promote and develop Nepalese football in country", thapa said, "Since four years, we are standing on our toes for the development of Nepalese footall".
"We want to dedicate this feat to all Nepalese football stakeholders".
"On this occasion, GoalNepal.com would like to donate 100 balls to the youth football clubs across the country".
"We must improve our youth football system in country. Proper infrastructure and sound youth football system along with sharp administration will help Nepalese football to grow and achieve its success".
"Come let's join hands for the development of Nepalese football. It is possible when we are united".
In the meantine, we have decided to gift a supporting kit to the fan who made 100K like!
He is - Aditya Adhikari. Congrats! Please contact us at [email protected]