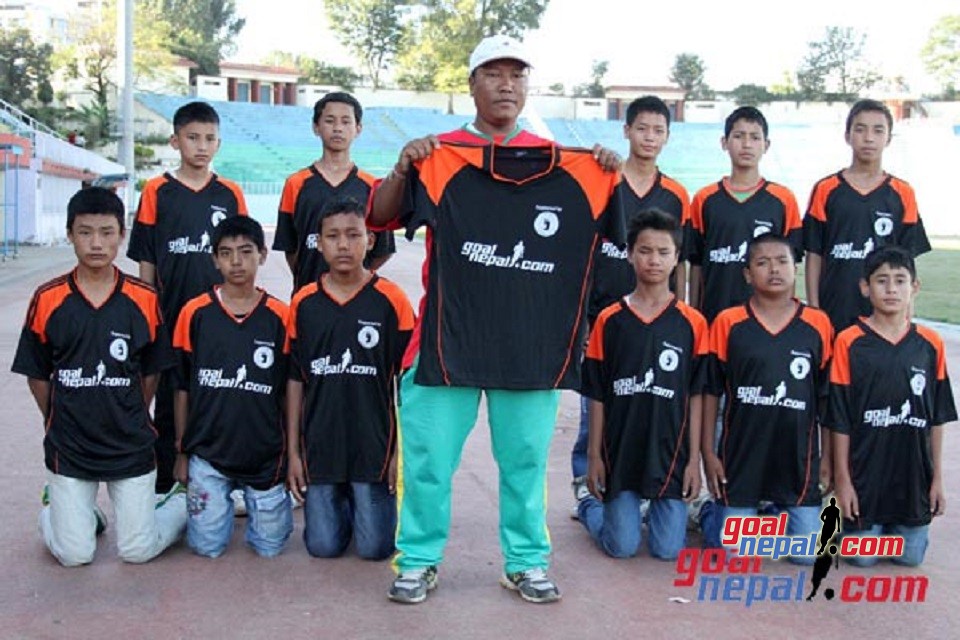 In an attempt to develop and ignite interest for youth football in country, GoalNepal.com has donated a set of football jersey as a Dashain gift to U-14 Namuna football club, Godawari, Lalitpur.
Yeti FC, Australia supported GoalNepal fund for the donation.
GoalNepal CEO, Bikram Thapa handed over the jerseys to club coach Damber Syangdan amid a small program at Dasrath Stadium.
"GoalNepal.com is committed for the development & promotion of Nepalese football. We are always on our toes to make Nepalese football entertaining and popular, " CEO Thapa added, "We are helping those clubs who are interested in youth football set up"
"Namuna football club is focusing on youth football and we are so impressed with their plan and vision, " added Thapa.
Namuna Club coach Damber Syangdan thanked GoalNepal.com & Yeti FC for the help.
"It has motivated us a lot. Boys will feel happy wearing the proper kit now", said Syangdan.
GoalNepal.com recently announced to donate 100 football to youth football academies in the country.