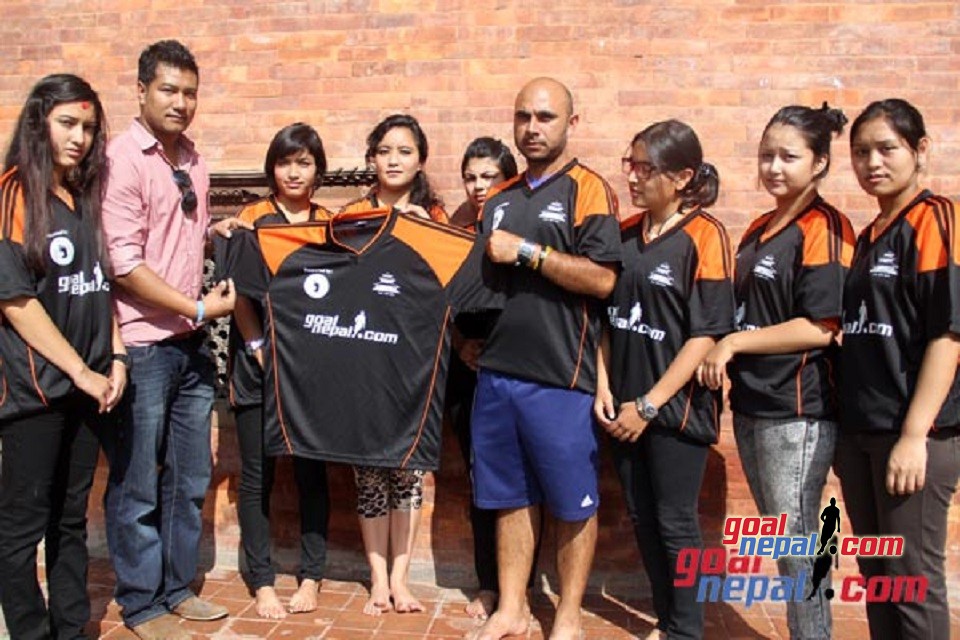 Yeti FC, based in Australia, has helped GoalNepal Fund to provide two sets of footall jersey to Norway bound Kathmandu Club ladies team.
Gyan Shrestha, former Madhyapur Youth Club player & Yeti FC official, handed over the Jersey to coach Pradip Humagain and the players this morning in Kathmandu.
Coach Humagain thanked Yeti FC and GoalNepal.com for the help provided to Kathmandu Club.
"I am grateful to Yeti FC & GoalNepal.com for the support", said coach Humagain.
Gyan Shrestha said that Yeti FC was committed for the development of Nepalese football.
"We are always ready for the help to Nepalese football. Yeti FC believes in partnership. We can take our football to greater heights if we are united", said Shrestha.
Yeti FC Secretary, Karna Rana also expressed his happiness over the help they provided to Kathmandu Club.
"We wish best of luck to Norway bound team", Rana said, "Kathmandu Club is representing our country. Yeti FC feels proud to be associated with Kathmandu Club and we would like to wish best of luck to the team".
GoalNepal.com CEO, Bikram Thapa thanked Yeti FC for the help.
"GoalNepal.com feels proud to have strong and dedicated partner like Yeti FC", Thapa said, "On behalf of GoalNepal.com team, we would like to thank Yeti FC for the support".
Kathmandu Club ladies team is leaving for Norway Saturday evening to take part in Norway Cup.