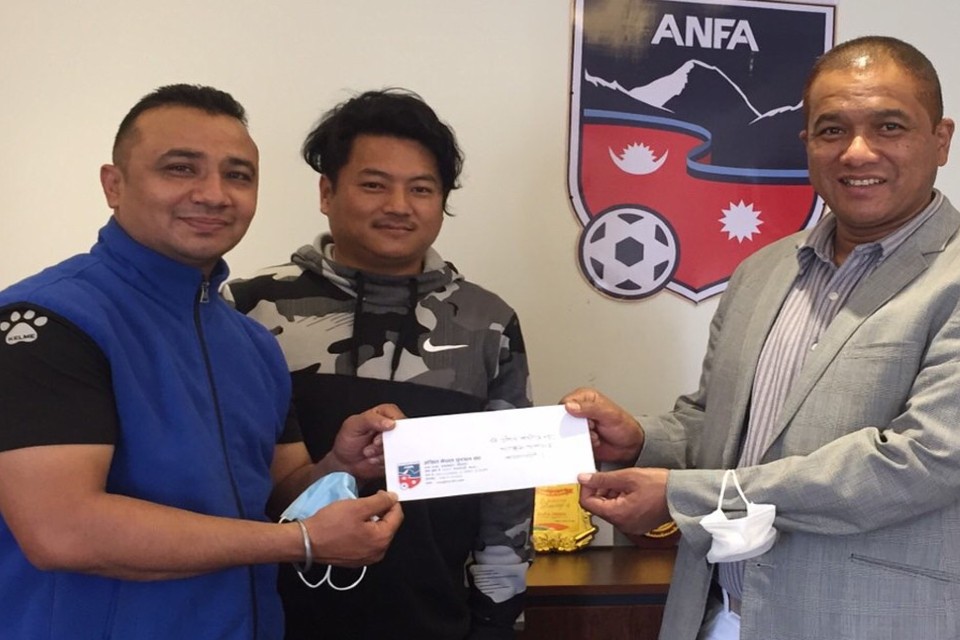 All Nepal Football Association (ANFA) has appointed Gaurav Basnet as head coach of Nepal national Futsal team.

The FA said the contract is just for six months.

ANFA general secretary, Indraman Tuladhar handed over the appointment letter to Basnet on Tuesday.

Former assistant coach of the team, Basnet will prepare the team for AFC Futsal Asian cup qualifiers which is scheduled in October.