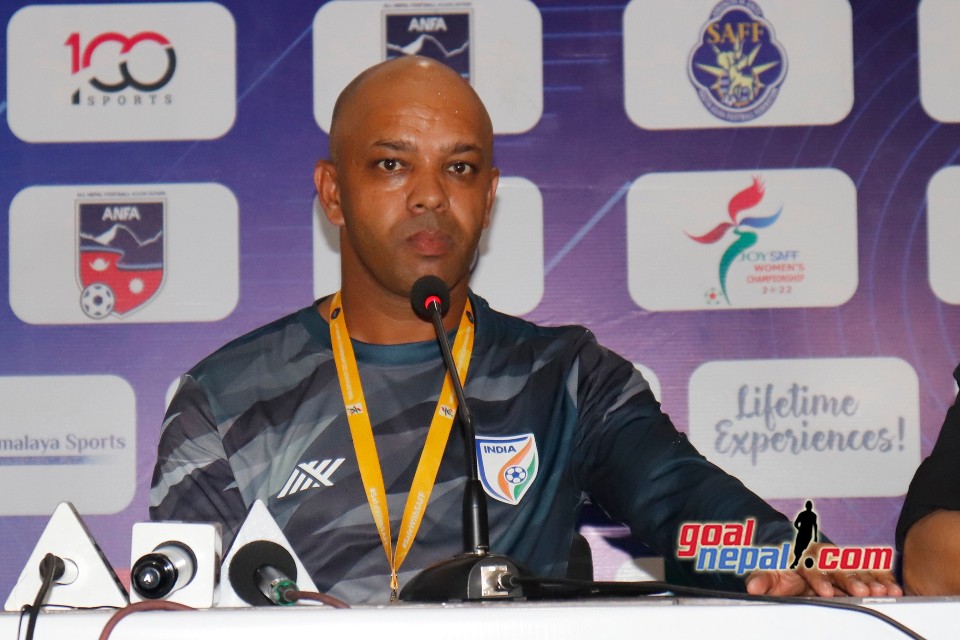 The Indian National Women's team head coach Suren Chhetri expressed satisfaction after beating their arch-rivals 3-0 in their first match at the SAFF Women's Championship in Kathmandu.
Speaking at the post-match press conference, Chhetri said, "The first match is always important and I'm happy with the win. We scored three, the midfield combination was very good. We have a few things to improve and we'll do so before the match against the Maldives."
The player of the match Grace Dangmei said that she feels the team is well prepared to get to the tournament's final and defend their title.
India are top of Group A after registering a 3-0 win against Pakistan. Goals from Grace Dangmei, Soumya Guguloth and an own goal from Maria Khan gave India a comfortable victory.
India are five-time champions of the tournament, having won every single one of the previous five editions. India will now face the Maldives on September 10 and Bangladesh on September 13. Pakistan will face Bangladesh on the 10th before facing the Maldives in their final group match on the 13th.
Maldives and Bangladesh of the same group are scheduled to play against each other at 5:30 PM later today.
The SAFF Women's Championship is going on in Kathmandu, with seven South Asian sides competing for the title.