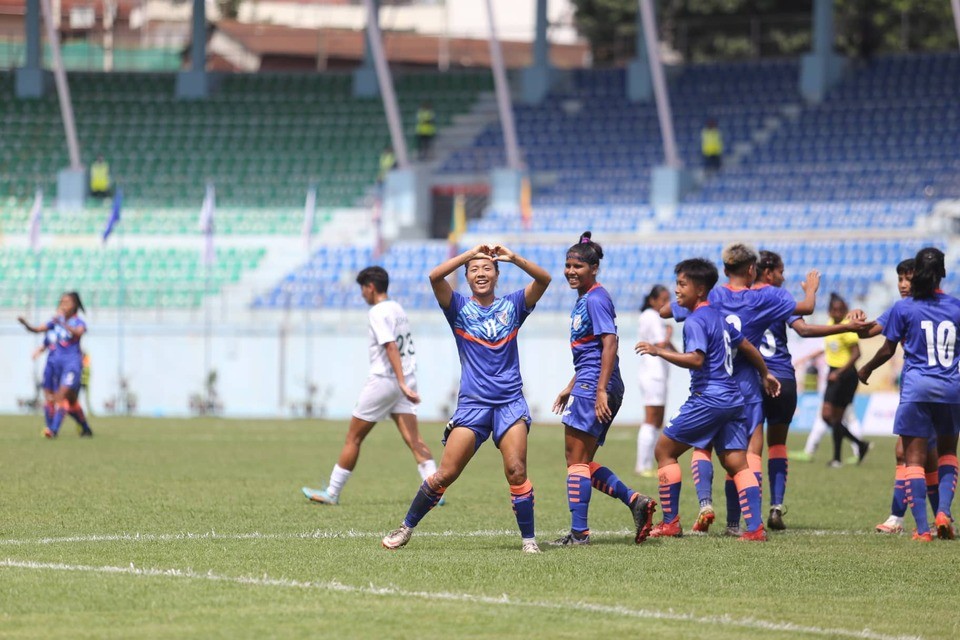 Tournament favorites Indian Women's Team have put up a commanding display to lead Pakistan, their bitter rivals, 2-0 at the half in the SAFF Women's Championship.

India seized the lead in the opening Group A match at the Dasharath Stadium in Kathmandu thanks to an unlucky own goal by Pakistan captain Maria Khan. Ranganathan Sandhya's left-side cross was parried away by the Pakistan goalkeeper Shahid Bukhari and found its way in off Maria's foot.

And only two minutes later, India went ahead 2-0, thanks to Grace Dangmei. Grace finished a wonderfully rolled through ball by Anju Tamang at the near post with ease.

India have had more of the ball possession and look likely to add a few more goals if Pakistan cannot change things quickly in the second forty-five minutes.

Maldives and Bangladesh of the same group are scheduled to play against each other at 5:30 PM later today.

The SAFF Women's Championship is going on in Kathmandu, with seven South Asian sides competing for the title.