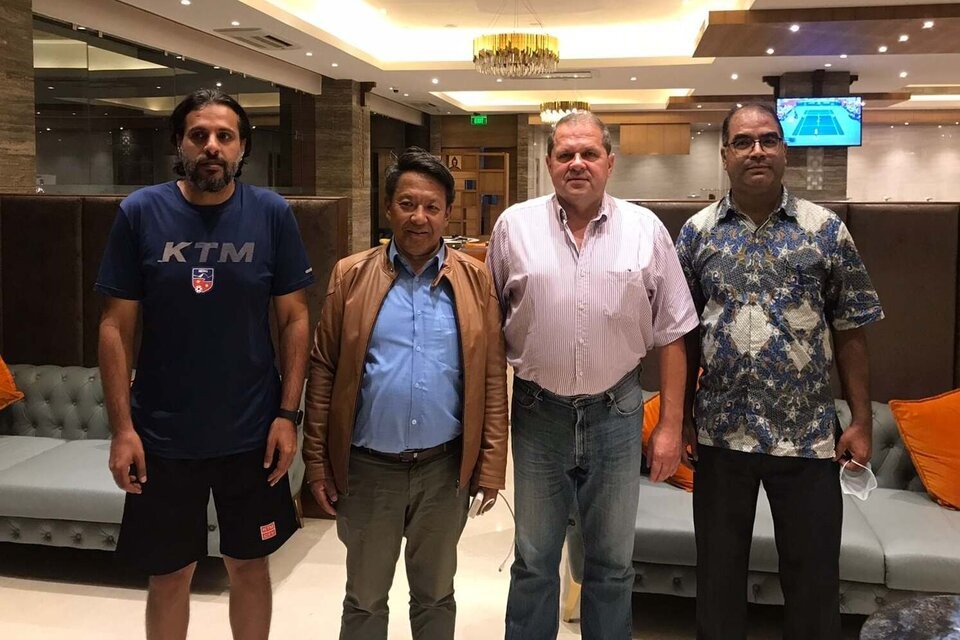 Russian Embassy in Kathmandu is interested to work with ANFA for possible friendly matches between Nepalese and Russian teams.

Russian Ambassador to Nepal, H.E A.A Novikov recently met ANFA president Karma Tsering Sherpa, coach Abdullah Almutairi and manager Madhusudan Upadhaya and discussed about possible partnerships. 


"The parties discussed various aspects of the development of sports and humanitarian relations between Russia and Nepal, including cooperation in the field of football and other team sports", Russian embassy said in a release.

H.E A.A.Novikov noted the growing level of the Nepal athletes' game and wished Nepalese football team good luck in the upcoming SAFF Championship to be held in October, where teams from India, Bangladesh, Sri Lanka and Maldives are competing.

The parties also agreed that after the end of the COVID-19 pandemic, a joint effort will be made to organize friendly matches between Russian and Nepalese, including women's and children's youth, football teams.

Sahara Club President Suraj Gurung Talking About 20th Aaha! RARA Gold Cup