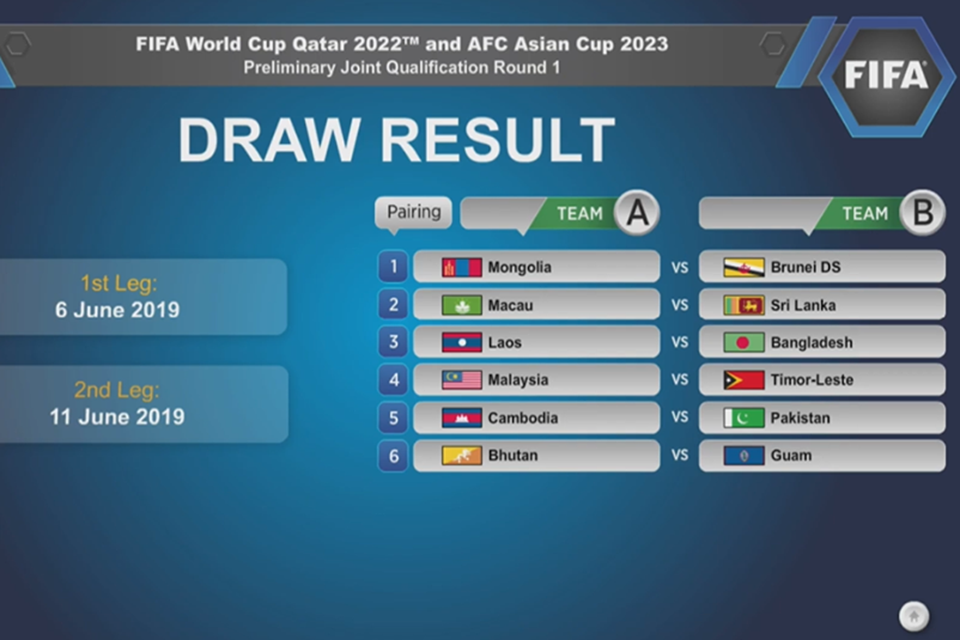 The first round draw for the 2022 FIFA World Cup and 2023 Asian cup held in KL, Malaysia on Wednesday.

Teams ranked 35-46 in FIFA World ranking were involved in the draw.

Teams are: Malaysia, Cambodia, Macau, Laos, Bhutan, Mongolia, Bangladesh, Guam, Brunei Darussalam, Timor-Leste, Pakistan and Sri Lanka.

Match days:

June 6 & June 11

Matches:

Mongolia vs Brunei
Macau vs Sri Lanka
Laos vs Bangladesh
Malaysia vs Timor Leste
Cambodia vs Pakistan
Bhutan vs Guam

Nepal will compete with stronger teams in Round 2 qualifiers later this year.