South Asia
Pakistan Finish Second In Four-Nation Women's Tournament In Saudi
Pakistan Finish Second In Four-Nation Women's Tournament In Saudi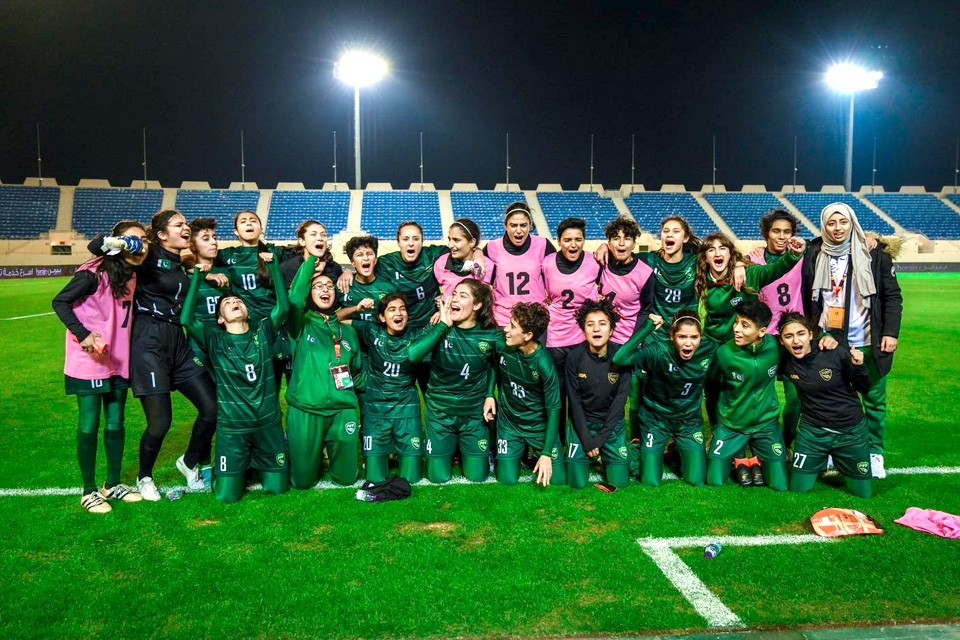 Pakistan have achieved second place in the four-nation international invitational women's football tournament held in Saudi Arabia.
Pakistan drew 1-1 with the strong host nation Saudi Arabia in what was the last and decisive match. Earlier, Pakistan defeated Comoros 1-0 in their first match and drew 1-1 with Mauritius in the second match.
The domestic team, Saudi Arabia, became the champions by standing at the top of the four-nation competition, while Pakistan managed to become the runner-up by standing in second place.
Pakistan, who returned to international football only last year after a long ban by FIFA, is trying to keep itself busy in international football to give exposure to the women's football team.