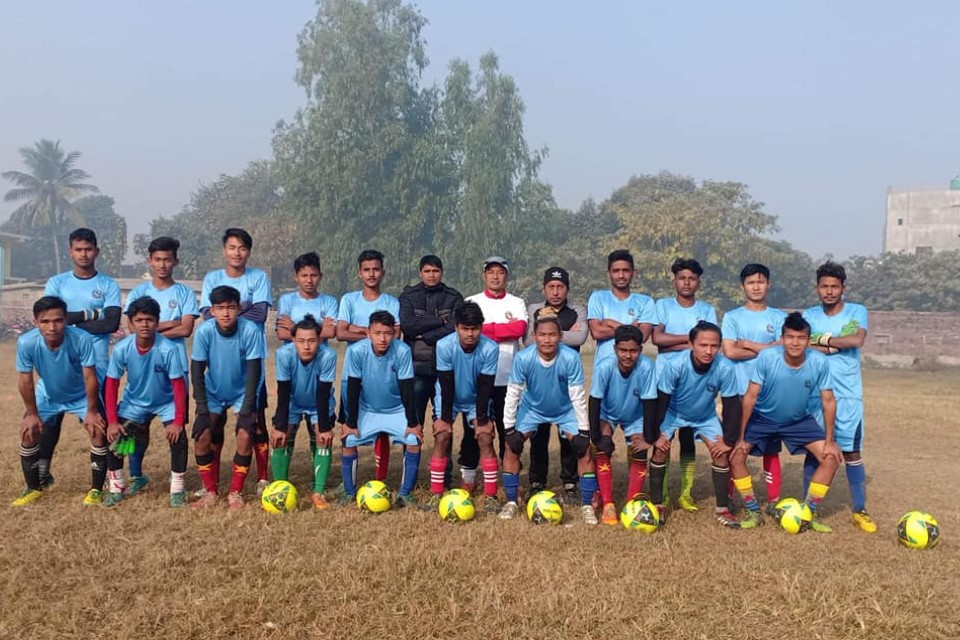 3-month long football training program got underway at Golbazar, Siraha last week.

National coach Chet Narayan Shrestha is conducting the course for the players from Golbazar municipality.

Sports coach of the municipality, Kassam Lama told GoalNepal that the program was designed to scout and train the players for upcoming tournaments.