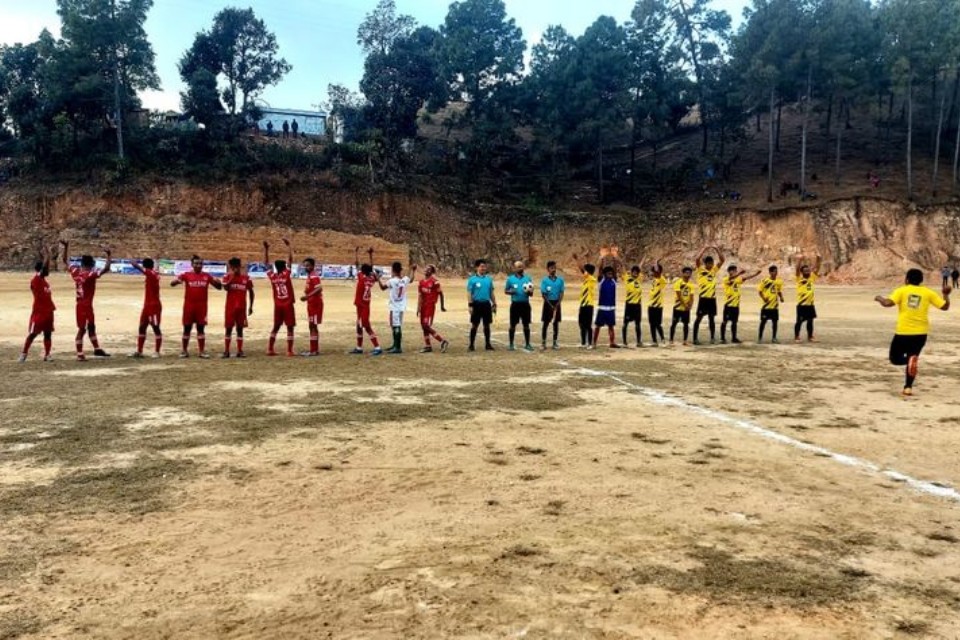 Adarsha yuwa club has entered semifinals of Saileshowri Jorayal cup football tournament in Doti.

Adarsha defeated Mount Everest yuwa club 3-0 in a quarterfinal match played on Friday.

In another quarterfinal match, Raniban sports club defeated Chatiwan yuwa club 2-0 to enter semifinals.

Jorayal rural municipality is organizing the championship, which has a winning purse of NRs 1,11,111.

GoalNepal is the official web partner of the event.