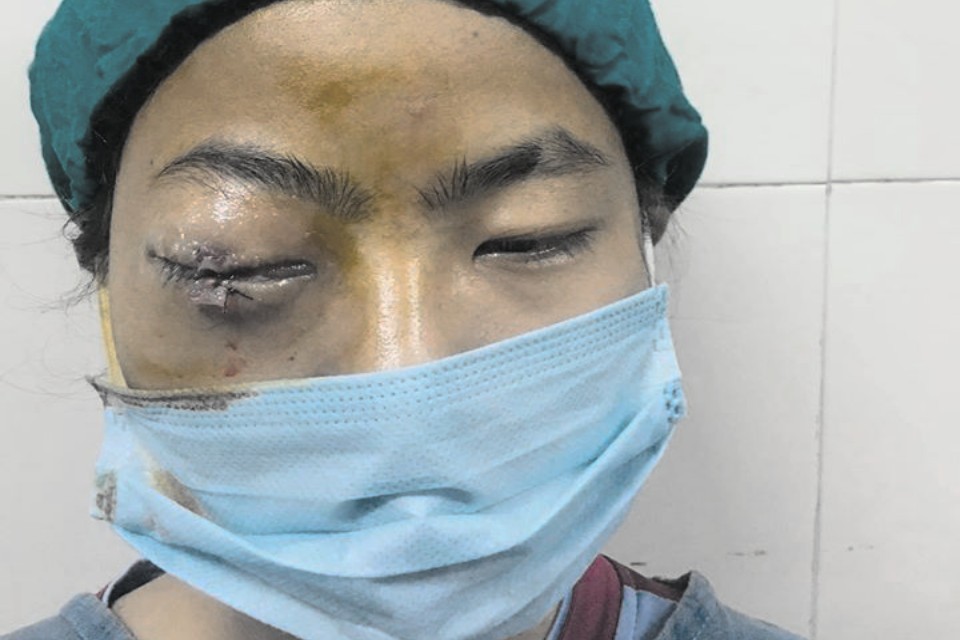 Doctors at Biratnagar Eye hospital needed Tarsorrhaphy to treat eye injury of football player, Samikchya Magar.

Tarsorrhaphy is the surgical fusion of the upper and lower eyelid margins. It is one of the safest and most effective procedures for healing difficult-to-treat corneal lesions.

Coach Bhagwati Rana Magar told GoalNepal that the eyelid stitching was done on Wednesday.

"Doctors have clarified us that she had lost her right eye sight. We are very sad. But She (Samikchya) is determined to move on", said coach Magar.

GoalNepal raised more than Nrs 6 lakh for her. ANFA has also announced to cover all medical expenses for her.
Friendly Match: Nepal U15 Girls Team Vs Bhutan U15 Girls