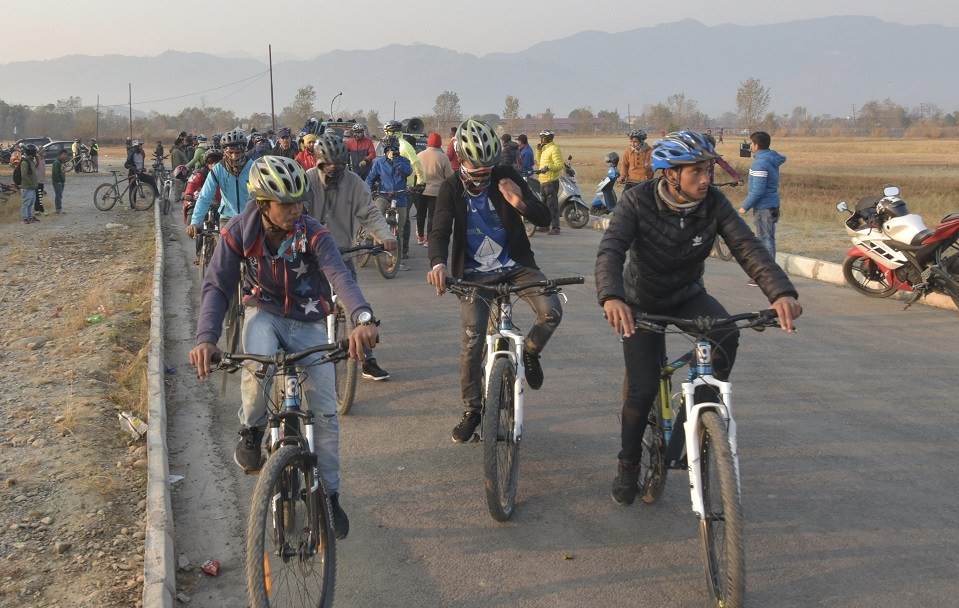 Sahara club organized a bicycle rally on Saturday for the promotion of 16th Aaha! RARA gold cup.
Kaski district sports development president Yam Bahadur Gurung inaugurated the rally.
The rally toured the city of Pokhara.
The club is organizing the championship from January 23 at Pokhara stadium.
12 teams are participating in the championship, which has a winning purse of Rs 7 lakh.
Sahara Club President Suraj Gurung Talking About 20th Aaha! RARA Gold Cup