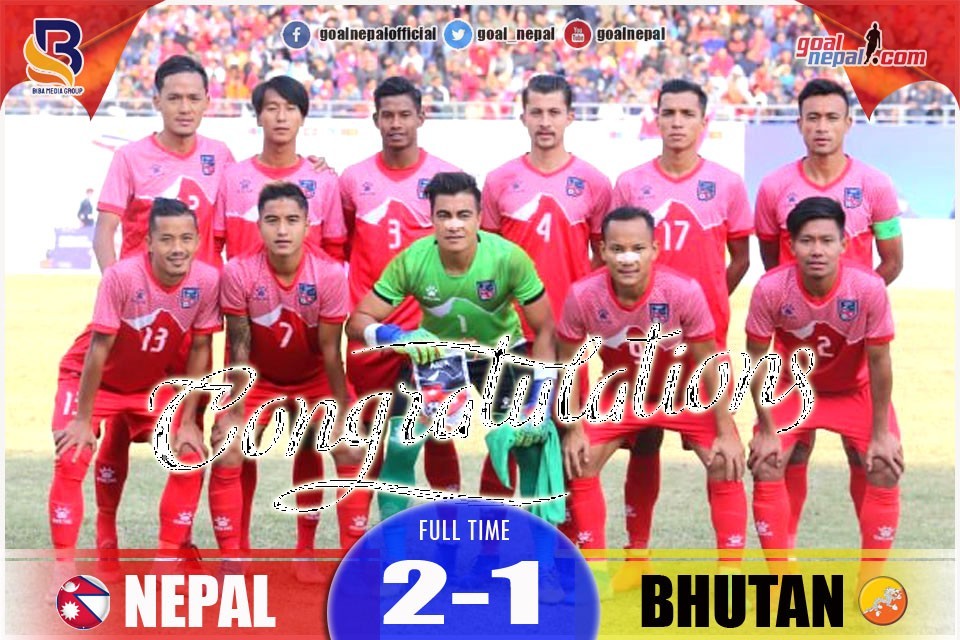 All Nepal Football Association (ANFA) executive meeting has confirmed the prize money of Nrs 5,50,000 to SA Games gold medal winners.

Nepal government had already announced Nrs 5,00,000 to the players. The players and coaches will now get Nrs 10,50,000 for winning the gold.

Nepal Olympic team had defeated Bhutan Olympic side 2-1 in the final match played at Dasharath stadium at the end of last year.
Dasharath Stadium Is Almost Ready To Host 13th SA Games