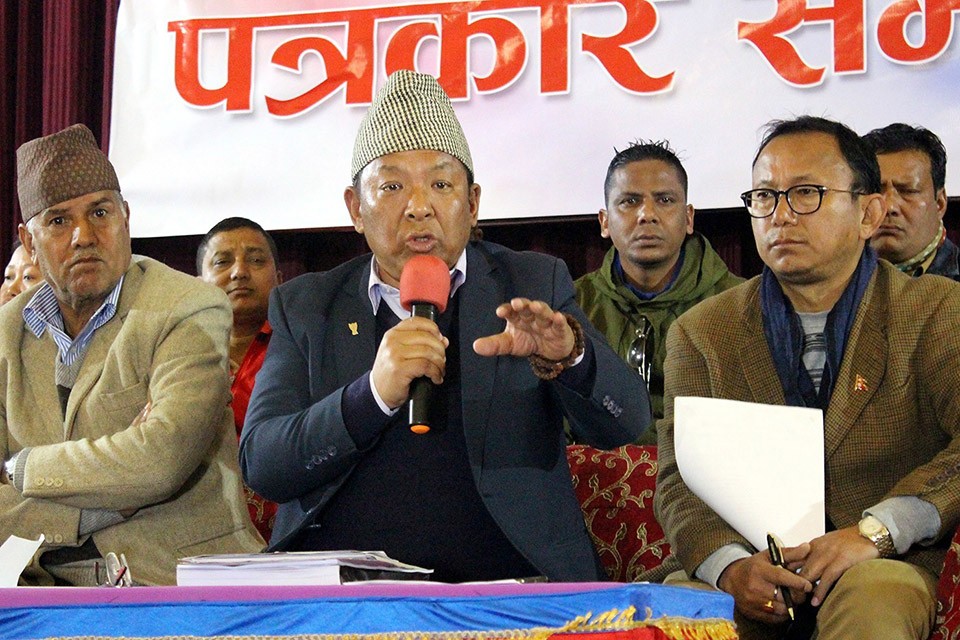 Asian Football Confederation (AFC) has slapped a huge fine of USD 35,000 to All Nepal Football Association (ANFA).

This is the first time in history that AFC has imposed such a huge fine to ANFA.

AFC said ANFA incorrectly granted licences to clubs to participate in the AFC Cup 2019. ANFA had provided AFC club license to nine Nepalese clubs. AFC found out that the decision was wrong as club hadn't followed required criteria.

AFC said All Nepal Football Association was ordered to pay a fine of USD35,000/- for violating Article 4C(a) of the AFC Cup Club Licensing Regulations.



They also added that in accordance with Articles 34.1 and 34.3 of the AFC Disciplinary and Ethics Code, USD25, 000/- of the amount referred to in Paragraph 1 of this Decision is suspended for a probationary period of two (2) years.

Should another violation of a similar nature occur within the probationary period, the suspension is automatically revoked and the sanction applied; it is added to the sanction pronounced for the new infringement.

The unsuspended portion of the fine (USD 10,000) referred to in Paragraph 1 of this decision shall be settled within thirty (30) days of the date that this Decision is communicated.

What do you think about ANFA's decision of granting club license to clubs incorrectly?

What is club licensing?

AFC has made it cumpulsory to compliance with AFC club licensing criteria to take part in AFC tournaments.
The criteria covers various aspects:
1. Sporting
2. Infrastructure
3. Personnel and Administrative
4. Legal
5. Financial

COMMENT BELOW.