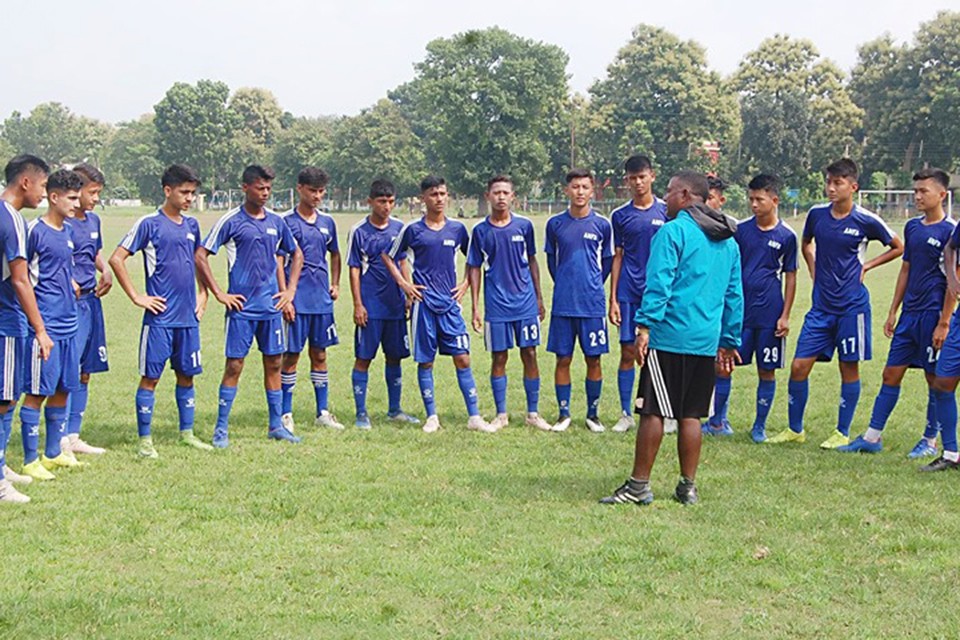 Nepal U15 team held its first training session at Kalyani, Kolkata.

Head coach Sunil Shrestha put the players through paces for hours.

India is hosting the event at Kalyani Stadium from 21st to 31st August.

Nepal will take on India in the inaugural match of the championship tomorrow.

Nepal's next match will be on August 23 against Sri Lanka, followed by Bangladesh on August 27 and against Bhutan on August 29.
The top two teams from the round robin stage will play the finals on August 31.
Goalkeepers: Ishwor Gurung, Manoj Dahal, Jenius K.C.
Defenders: Pragyan Maharjan, Abishek Waiba, Pramish Gurung, Ajay Chaudhary, Jan Limbu, Roshan Thapa.
Midfielders: Janme Jay Dhami, Nirajan Malla, Pradip Lamsal, Nitesh Shrestha, Ashim Rai, Bipin Tumsing Magar, Amir Hamid, Mohit Gurung, Nirajan Khattri, Anil Chaulagai.
Forwards: Krishan Adhikari Yadav, Krish Sapkota, Sugan Jimee, Sasank Bohora.