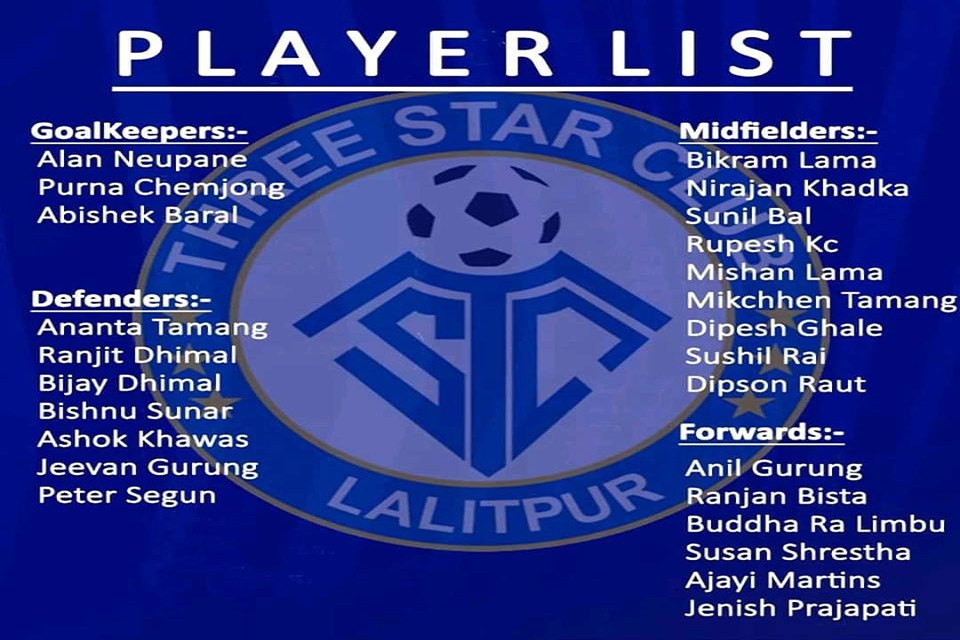 Ruslan Three Star club has announced squad for Martyr's memorial A Division league. 



The club announced 25-member team on Friday. 



There are three goalkeepers, seven defenders, nine midfielders and six forwards.

There is no name of Bimal Gharti Magar in the list. Club officials, coach weren't available for comment on why Bimal was missing in the list.



A division league is starting from September 29 in Kathmandu. 



14 clubs are participating in the championship, which has a winning purse of Rs 50 lakh. 

5th Jhapa Gold Cup: Sankata Club vs Three Star Club