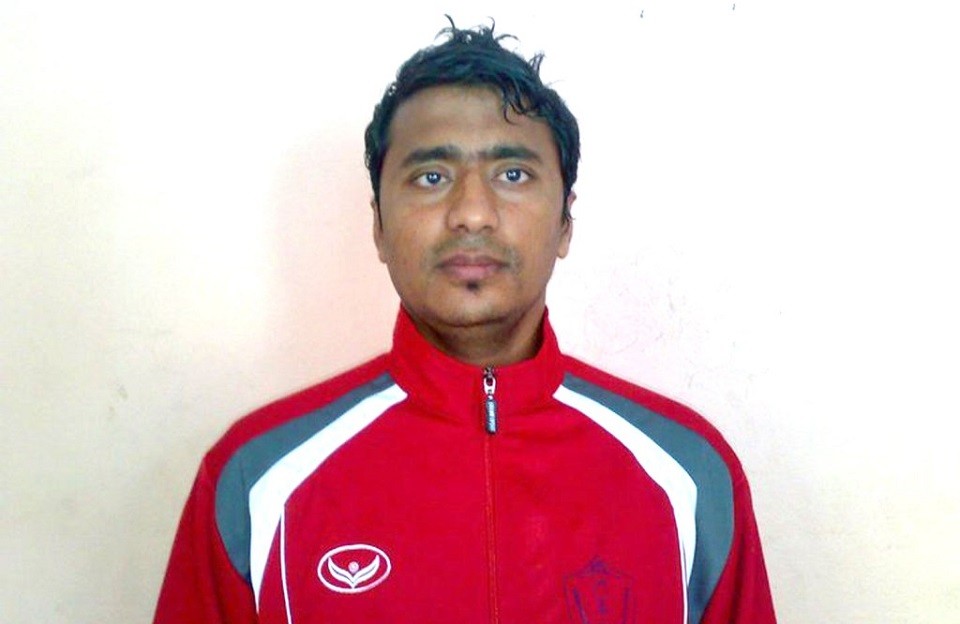 Kakarvitta football training centre is organizing 3rd Mechi Netralaya Kakarvitta gold cup from Mangsir 6 at Kakarvitta ground.
10 teams are participating in the championship, which has a winning purse of Rs 8 lakhs. Runners up team will get Rs 4 lakhs.
The president of the centre, Meen Basnet said his team was working hard to make Mechinagar city a football hub.
Excerpts from the talk:
GN: How is the preparation for the tournament?
Meen Basnet: Preparation is going on full swing. The club officials, volunteers are working hard day night to make the event successful.
GN: What is the estimated budget of this tournament and how are you managing this budget?
Meen Basnet: Financial part is very important when you organize the event like this. We have prepared an estimated budget of Rs 65 lakhs. We have been supported by local people. We are very transparent to our work so that the local people have supported their best. We are thankful to them.
GN: What is the motive behind organizing the tournament?
Meen Basnet: Our motive is to produce talented football players. We want to provide platform to the players. Our ultimate target is to establish residential football academy.
GN: What are the facilities provided to the spectators this season?
Meen Basnet: We have invited nine teams to Kakarvitta. Our team will play hosts. We expect more than 30,000 spectator to witness this event. We are setting up makeshift parapet. We are providing internet facility to the journalists. Passage to the venue will be easy. We won't leave any stone unturned to make the event memorable.
GN: Prize money has been doubled. Can we expect Rs 16 lakhs next year?
Meen Basnet: We have announced Rs 8 lakhs to the winners. Runners up team will get Rs 4 lakhs. We had just Rs 1 lakh to the winner in the first edition. To be honest, we are not competing against any other gold cup organizers. We want clubs to generate more money after playing gold cups. I can't say we will double the prize money next year but we will definitely increase the prize money.
GN: Do you have anything to say?
Meen Basnet: We would like to thank all for their kind support. We are grateful to the sports loving people of Mechinagar. Our target is to make this city a hub for football. With the support from all, we will make this event successful.
JALTHAL FC JHAPA ENTERS SFs 2nd BHAGIMAN MEMORIAL CUP