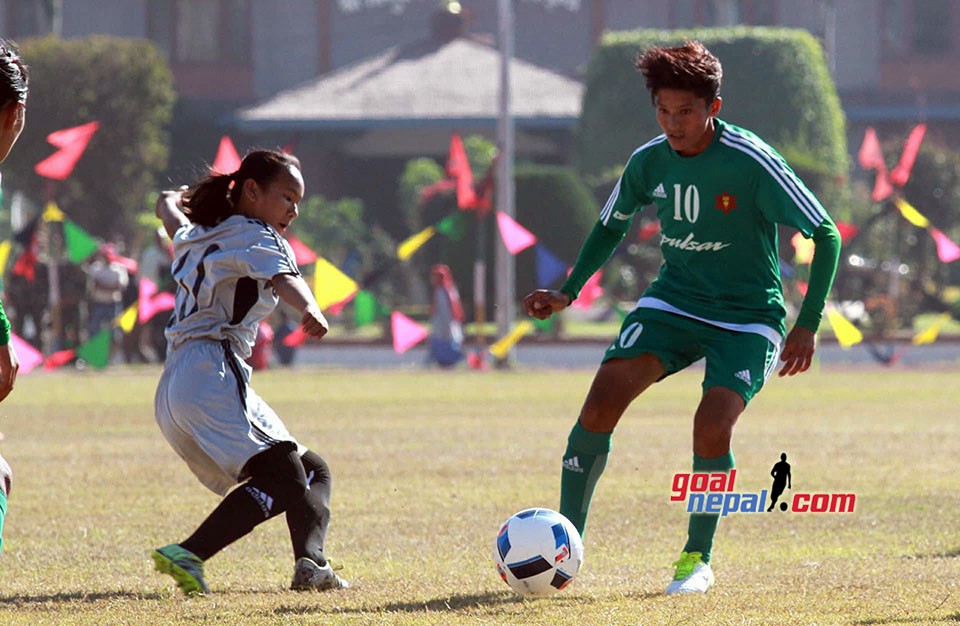 Krishna Khatri scored seven goals alone as Nepal Army thrashed Western region 12-0 on Friday in COAS 5th Women's international championship at Nepal Army HQ grounds.
Nepal Army scored three goals in the first half and added nine goals in the second half.
Khatri scored the opener in 9th minute. Sharmila Thapa Magar doubled the lead in 28th minute. Khatri scored her second in 45+2.
After the break, Dipa Rai scored in 48th minute.
Krishna Khatri scored in 58th, 75th, 81st, 87th and 90+4 minutes respectively. Sapana Lama scored in 70th, Anjali Waiba in 76th and Sharmila Thapa to ensure a high flying margin.
Elsewhere at Lagankhel ground, Nepal Police women's team mauled Mid Western 12-0.
Nepal Army is organizing the championship.
Friendly Match: Nepal U15 Girls Team Vs Bhutan U15 Girls