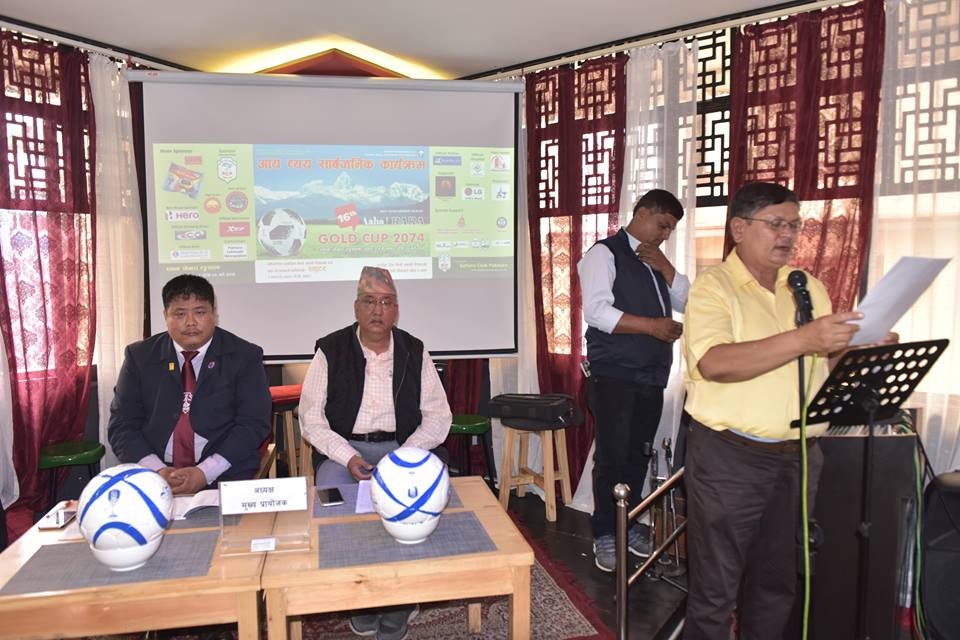 Sahara club has made a profit of Rs 23,76,097 from 16th Aaha! RARA gold cup.

The club organized the press meet on Saturday in Pokhara to reveal the income-expense report.

The Pokhara based club collected Rs 94,41,148 and spent Rs 70,65,050.

Collected money will be spent for its football academy located at Dobilla, Pokhara.

Club president Keshab Bahadur Thapa and other officials thanked everyone for their support to make the event successful.
New Practice Field Adjacent To Pokhara Stadium