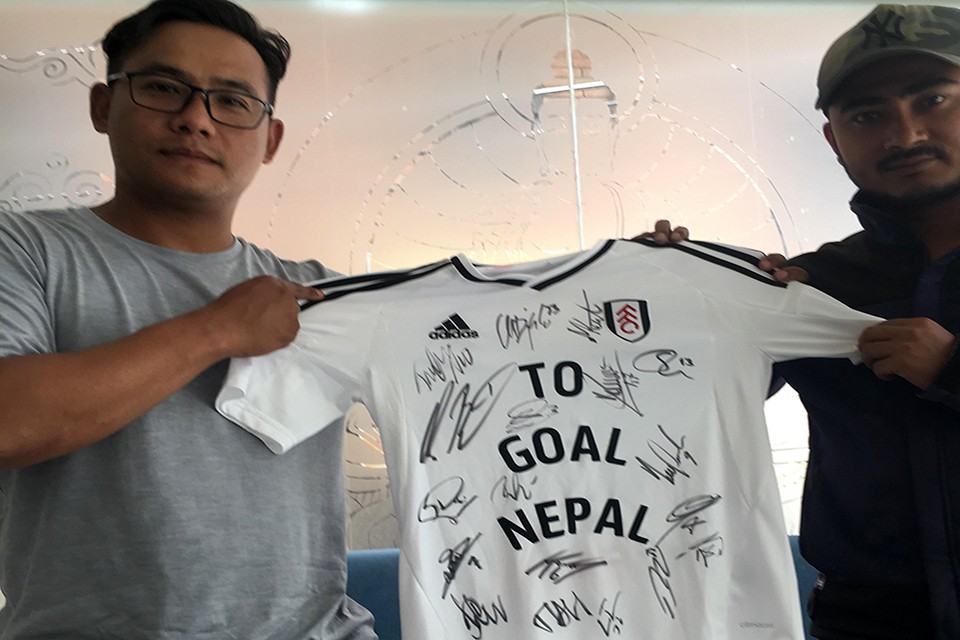 Nepal has a special connection with Fulham FC as our lad Nawal Gurung works there as a sports therapist.



Fulham FC has been promoted to premier league this season. 



On Monday, GoalNepal received "love" from english side. 



The club has sent a special jersey with signature of first team players to GoalNepal for its hard work to promote and develop Nepalese football.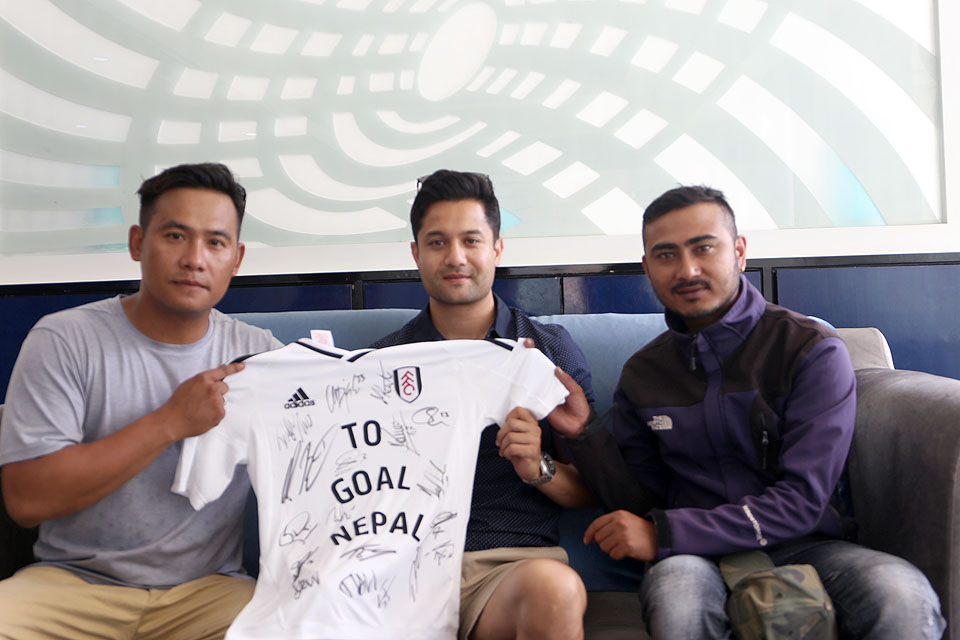 Gurung handed over the special jersey to GoalNepal colleagues, Nirmal Lama and Saroj Shrestha in Kathmandu. 



Biba Publications CEO, Bikram Thapa thanked Gurung and Fulham FC for the special gift.



"We are overwhelmed to receive a special gift. Past nine years, we stood on our toes to promote and develop Nepalese football. And it is a long way to go. We will continue working hard to promote and develop Nepalese football", said Thapa, who is also the president of GoalNepal Foundation.



GoalNepal Foundation supports youth football, women's football every month.



"We have a dream. And we are confident to make it true with the support from all", added Thapa.
GoalNepal CEO Bikram Thapa's Interview With Radio Thaha Sanchar