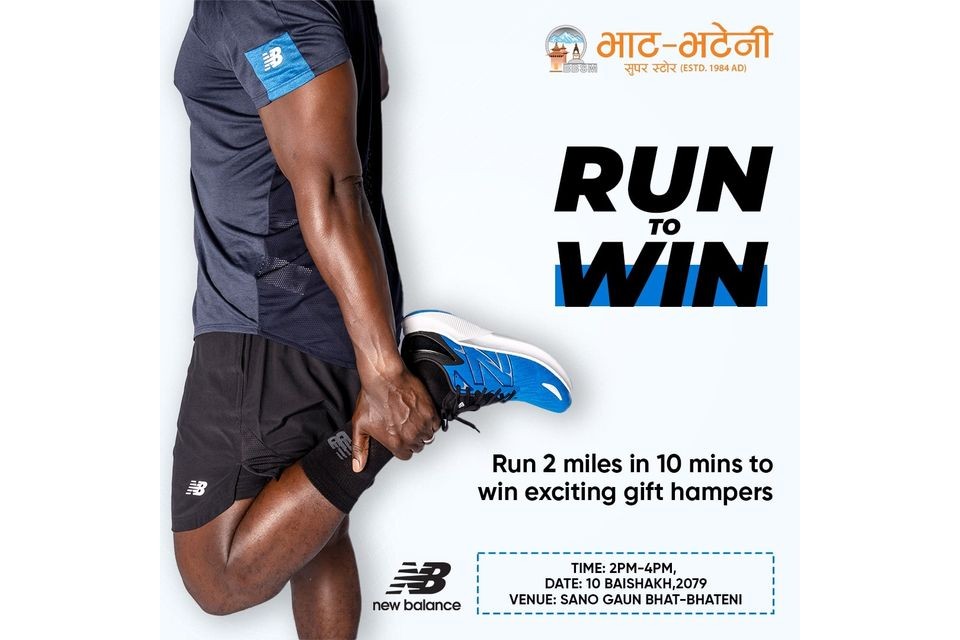 New Balance is organizing a 'Run To Win' event today at Sano Gaun Bhat-Bhateni from 2 PM to 4 PM.

Any participant can run two miles in ten minutes to be eligible to win exciting gift hampers.

The run will start from Sano Gaun branch located in Lalitpur.

Are you ready to run two miles in 10 minutes?

Heads up to Sanogaun today !
GoalNepal CEO Bikram Thapa's Interview With Radio Thaha Sanchar