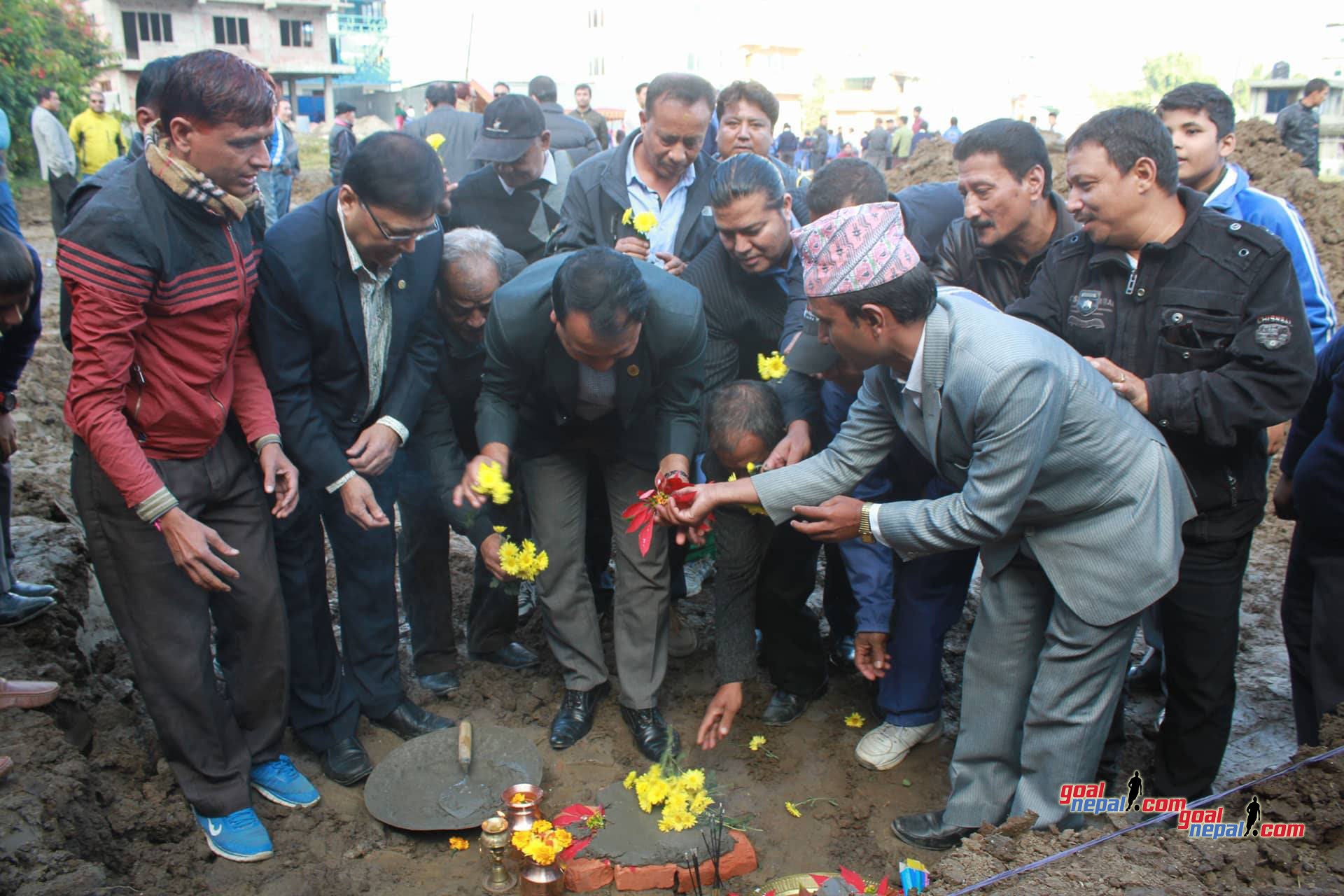 AFC mini pitch ground breaking ceremony was held in Balaju, Kathmandu on Tuesday in the presence of NSC member secretary Keshab Bahadur Bista, ANFA president Narendra Shrestha and other officials.
AFC is providing financial support to ANFA for the construction of mini pitch.
NRT will use the ground
ANFA has chosen NRT to use the mini pitch. The ground is owned by Sacred Heart higher secondary school. ANFA contracted with Sacred Heart school for the construction.
Why NRT?
Current ANFA president Narendra Shrestha is former NRT president. Some football enthusiats say this is huge conflict of interest. ANFA should have bid for the project and should have awarded the rights to the deserving team to use the field.
ANFA hasn't mentioned anything why it has chosen NRT and the duration of project to be completed.
Introduction about the project
The introduction of the Mini Pitch Scheme is aimed at increasing the number of facilities available for grassroots and community football throughout Asia and 17 Member Associations will benefit from a project in the next two years. For the project, each mini pitch will consist of the playing surface and sub-base, surrounding walls, containing nets, mini goals and lights.
Financial Structure
Each approved project will run for one year with a maximum investment by the AFC of US$300,000 in each project.
The AFC Mini Pitch Partner will be requested to assess the sites proposed by the Member Association to determine how many pitches can be constructed within the budget. It is suggested that the Member Association propose as many sites as possible so that the best sites can be selected by the AFC Mini Pitch Partner in consultation with the AFC and the budget can be utilised fully. Complex locations could result in only one pitch being constructed while good site selection will enable more pitches to be built within the budget.