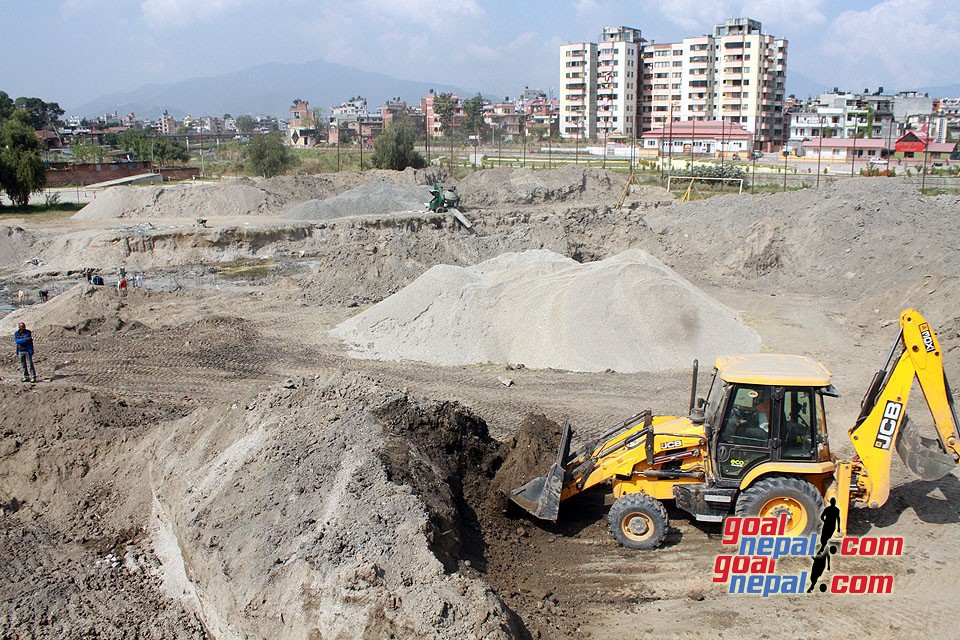 Nepal government has finally started construction of Chyasal national stadium. It was a long planned project but it has finally kicked off.
FIFA has also pledged their support for the construction of the stadium.
The capacity of the stadium is 15,000. There will be three-side parapet.

Nepal government has already allocated Rs 8 Crore for its construction in this year. This is a multi year project. Total budget of the stadium is Rs 40 crore. FIFA will provide approximately Rs 7 crore.
The government will complete the project in 18 months and will hand over to ANFA.
When Dashrath stadium renovation work is on snail pace, timely construction of Chyasal stadium would be a big boost to Nepalese football.
Nepal U19 Preparing For AFC U19 Championship Qualifiers