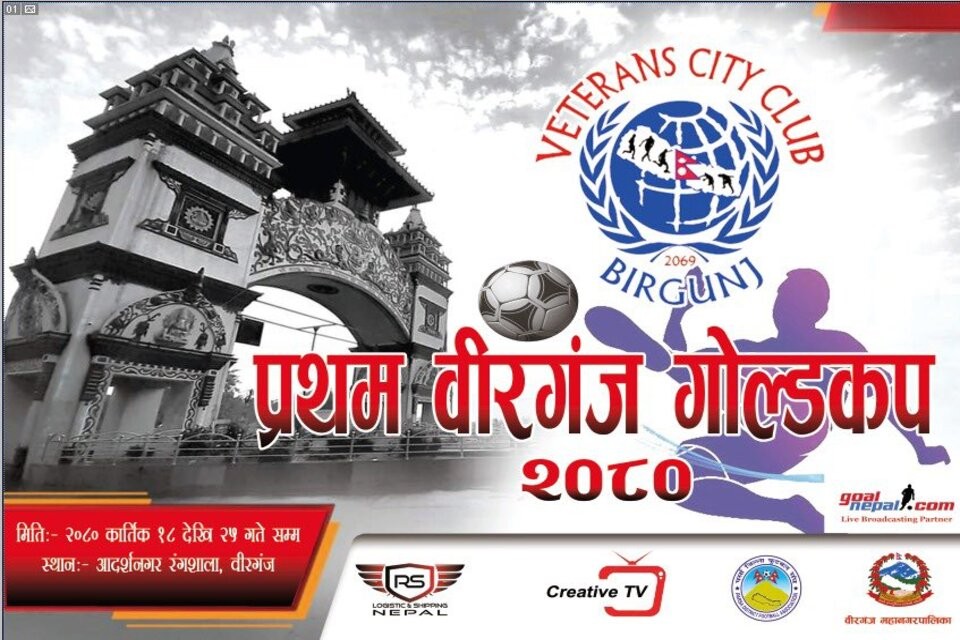 Football fans of the beautiful game are in for a treat as the 1st Birgunj Gold Cup tournament prepares to kick off in the vibrant border town of Birgunj.

Organized by the esteemed Veterans City Club, this event is set to be a grand celebration of soccer prowess and competition.

Birgunj, as a border town, adds a unique dimension to the tournament, attracting teams from all around. The top eight teams will converge at the Adashanagar Stadium, transforming it into a battleground for football supremacy.

The stakes are high in the 1st Birgunj Gold Cup, with a substantial cash prize of NPR 11,11,111 awaiting the triumphant team. Runners-up will not be left disappointed, as they will receive a notable reward of NPR 5,55,555.

This tournament's generous cash bounty solidifies its status as one of the most prestigious events in the Madhesh province.

For fans unable to attend in person, GoalNepal.com will be the platform to follow the action. With live coverage, real-time scores, and in-depth analysis, soccer enthusiasts from around the world can stay engaged with the championship's progress.

Sabin Basnet, the President of Veterans City Club, expressed their unwavering dedication to making this event a grand success. As the tournament unfolds, the Adashanagar Stadium will come alive with the cheers of supporters and the electrifying atmosphere of high-level soccer.