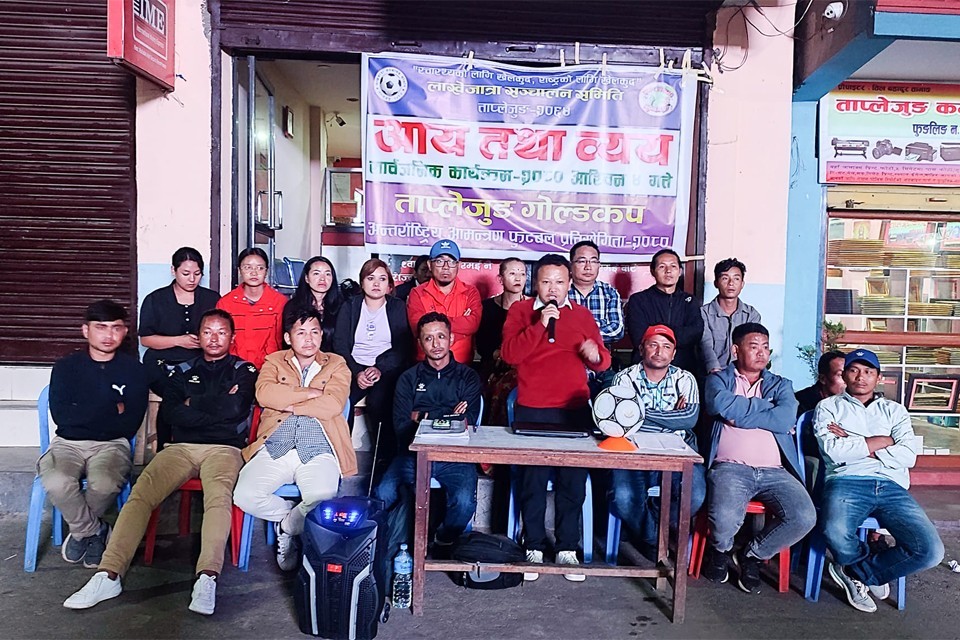 1st Taplejung gold cup has made a profit of NRs 23 lakh.

The organizing committee announced an income-expense report on Thursday in Fungling, Taplejung.

The gold cup spent NRs 49,87,137 and made a profit of NRs 23,37,648 in the event.

Red Horse FC, Ilam won the title beating Jute Bikas football academy, Itahari.

Gold cup organizing committee president Devraj Gurung and his team thanked all for their kind support.

GoalNepal broadcasted the match LIVE.


Red Star FC Wins Title Of 3rd Pathivara Gold Cup