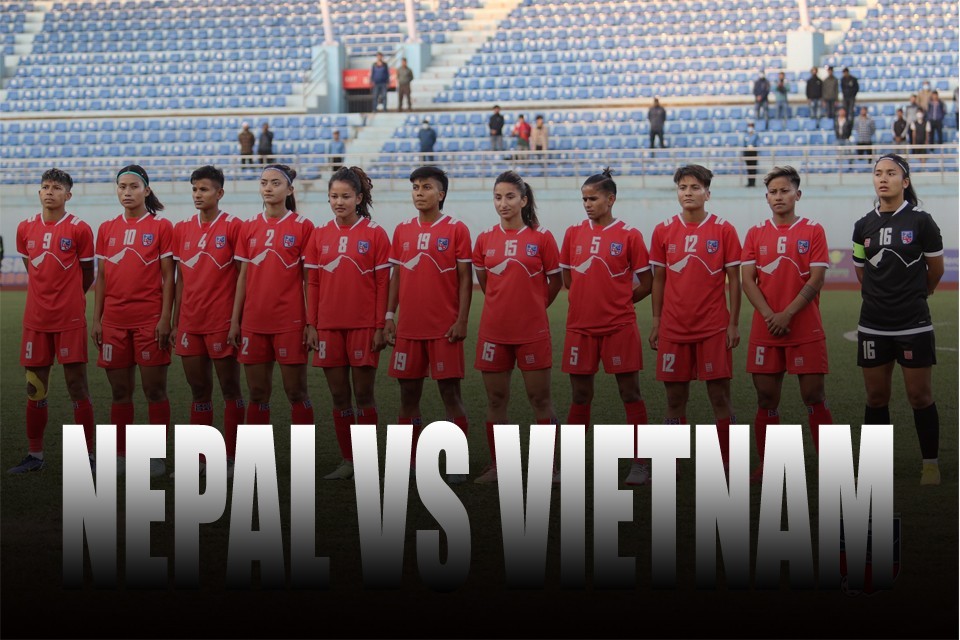 Nepal women's team is playing against world cup playing nation, Vietnam in 19th Asian games(women's football) today.

The match will be played at 1:45 PM NST at Wenzhou olympic sports centre stadium.

Nepal are grouped with Japan & Bangladesh.

Vietnam's women's football team has a rich history in the Asian Games, dating back to 1999, and they made it to the Quarterfinals in the 2022 edition. Notably, the Vietnamese team also participated in the Women's World Cup in 2023, showcasing their prowess on the international stage.

These two teams are not strangers to each other, as they had previously clashed in friendly matches just six months ago on Nepali soil.

This familiarity may provide some insights into each other's strategies and strengths. Leading the charge for Nepal is their captain, Renuka Nagarkoti, while the experienced guidance of Coach Bal Gopal Maharjan will be instrumental in preparing the team for this challenging encounter. With the knowledge gained from their recent encounters with Vietnam and the experience within their ranks, Nepal is approaching this match with a careful and determined attitude. As the whistle blows and the players take the field, all eyes will be on this exciting clash between Nepal and Vietnam in the 19th Asian Games, as the Nepali women's team seeks to make history and create a memorable moment in Asian Games football.


Nepal Vs Bangladesh - 2nd Friendly Match Highlights