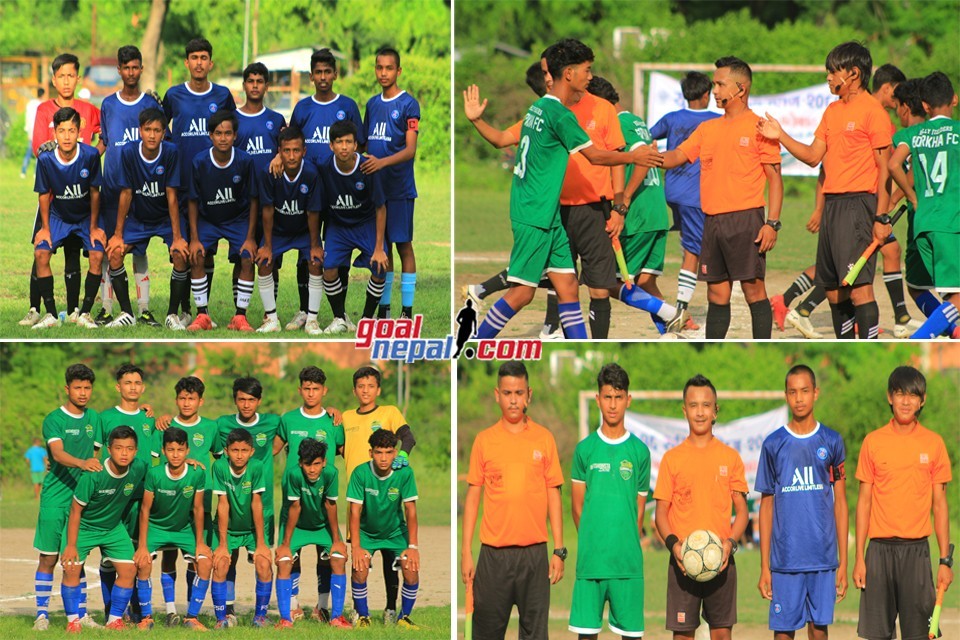 Haramtari FC & Suryodaya yuwa pariwar have won their respective matches in U16 Unity league football tournament in Gorkha.
Haramtari defeated All Star club 3-2 in the first match played in Gorkha bazar.Samir Gurung, Tushar Ale Magar & Manoj Gurung scored apiece for the winners. Abhisek Lama & Bisesh Thapa Magar scored apiece for the losing side.
In the second match, Suryodaya defeated Hillyfielders Gorkha FC 2-0. Arbin Bhujel & Sangam Kumal scored apiece for the winners.
The championship - which will be played on weekend - has a winning purse of NRs 20,000.