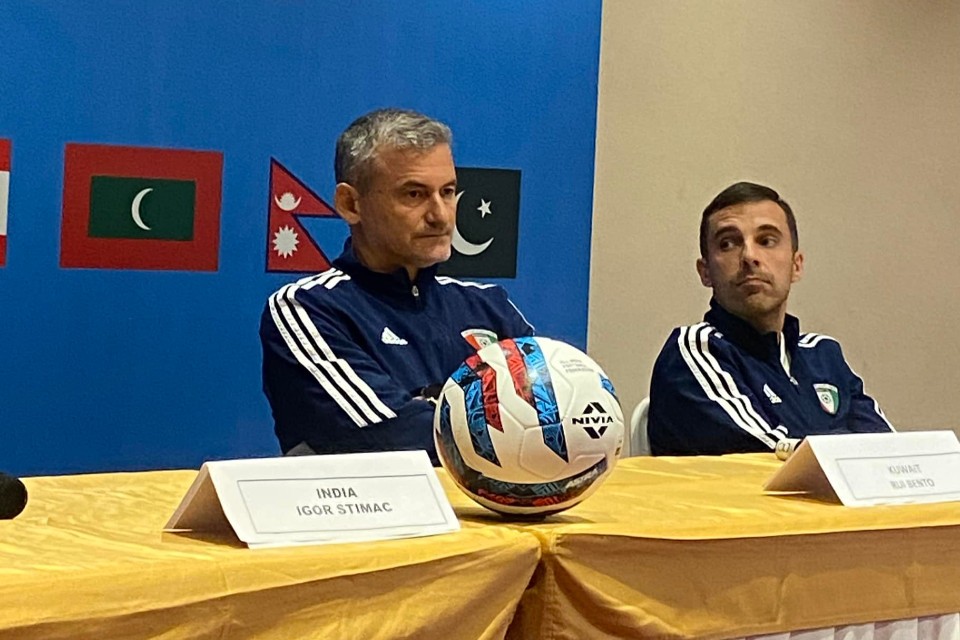 The weather forecast suggests frequent rainfall in Bengaluru throughout the week.
SAFF championship is kicking off on Wednesday with all matches in one venue, Shree Kantiravaa stadium.
Kuwait coach Rui Bento pointed that the field condition may degrade in this damp condition of Bengaluru.
"First of all, we would like to thank SAFF for inviting us to play. This tournament is going to be tough", said Bento.
He added climate in Bengaluru is differet to what they were experiecing at home but admits it's same for all the teams.
"The weather is different here but it is same for all teams. We are little bit afraid about the playing field. We hope the quality of the pitch remains same with frequent rainfall in Bengaluru", added Bento.
He also made it clear that they were to here to achieve something.
"We look day by day. We are here mainly to achieve something in this tournament", cocluded the Portugese coach.
SAFF Championship 2023: Kuwait Vs Nepal - MATCH HIGHLIGHTS