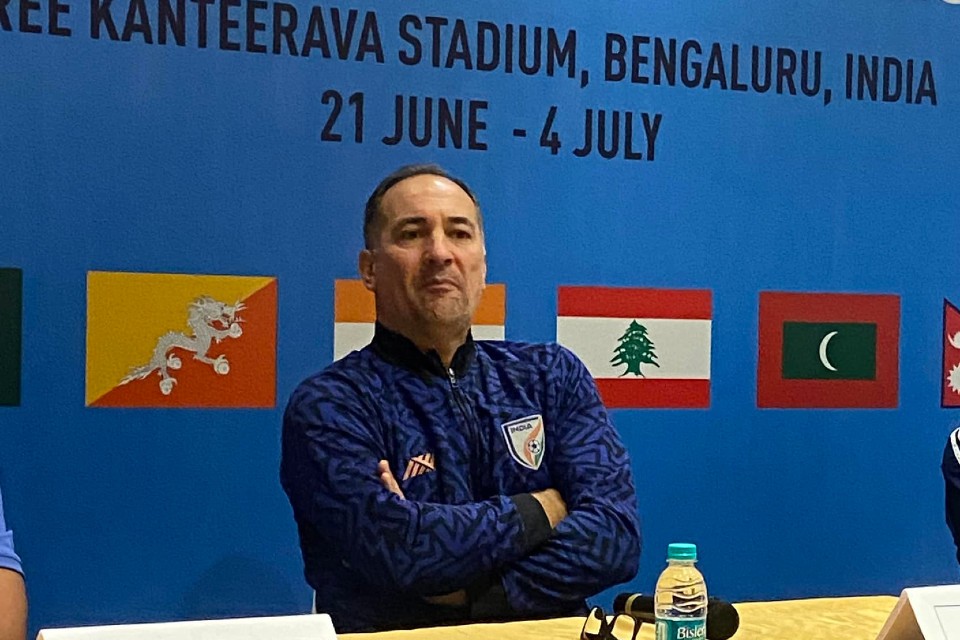 India coach Igor Stimac said his side doesn't expect an easy cake in SAFF championship though they were crowned the champions days before in Bhubaneshowr.
SAFF championship is starting from Wednesday in Bengalore with eight teams.
India is grouped with Pakistan, Nepal & Kuwait.
Speaking in the pre-match conference on Tuesday, Coach Stimac said, "I expect tough matches in this competition. All teams are good. If you talk about Pakistan, they are good too though they are ranked below. I have seen thier game against Kenya. They played well.
"So I would say this tournament is going to be tough because there are different teams with different approaches", said Croatian tactician.
He also added that climate in Bengaluru is "english" and they need little more time to settle.
"we played Hero intercontinental cup in hot, humid condition of 38 degree celcius. But here (in Bengaluru), it is cool. We need time to settle down', he added.
India will open the campaign taking on Pakistan tomorrow evening.
Bangabandhu SAFF Championship 2023: India vs Nepal - Match Highlights