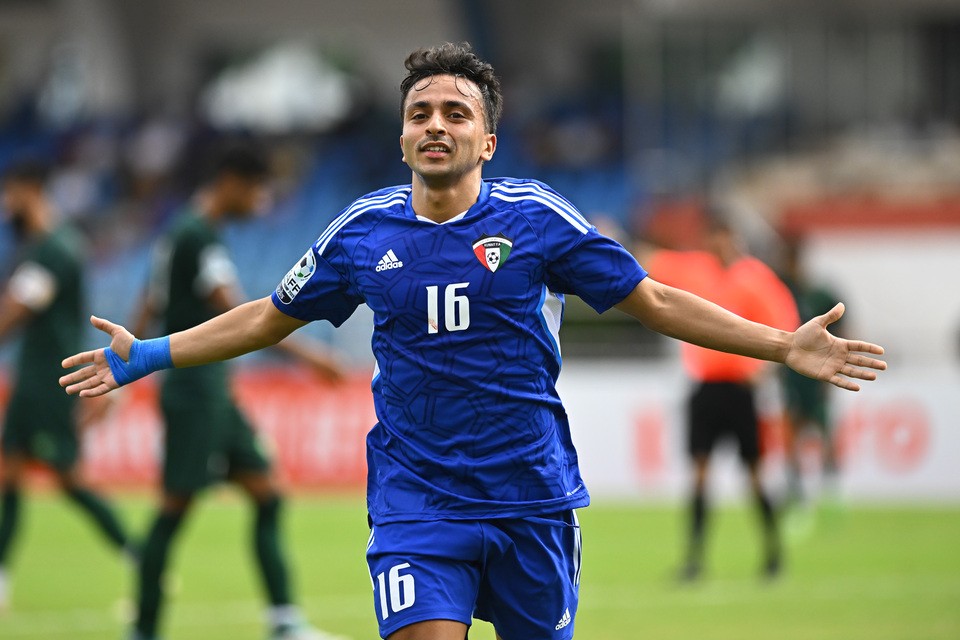 Kuwait has put its feet closer to semifinals of Bangabandhu SAFF championship 2023 after registering second victory in Bangalore.
They defeated Pakistan 4-0 at Sri Kantiravaa stadium on Saturday afternoon.
Mobarek Alfaeeni scored a brace while Hasa Alanezi scored another till the break. Eid Alrashidi added another in 69th minute.
With two consecutive loses, Pakistan are out from the competition. Kuwait will await the result between India & Nepal later this evening.
Pic: Kuwait FA
SAFF Championship 2023: Kuwait Vs Nepal - MATCH HIGHLIGHTS